The South Korean tyre maker will double output of passenger car and light truck tyres to 11 million on completion of the investment around 2026.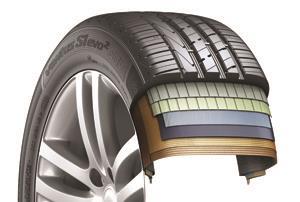 South Korean tyre maker Hankook's board of directors has approved a $1.6 billion expansion of its Clarksville, Tennessee plant that will pave the way for the company's first production of truck and bus tyres in the United States, the company said.
The sum will cover the cost of a previously planned project to double manufacture of passenger car and light truck tyres to 11 million per year and that of adding production of 1 million Truck Bus and Radial TBR) tyres, taking the plant's annual output to 12 million tyres.
"This production expansion is a vital step towards expanding our growth in the medium truck market, making Hankook one of only a few manufacturers producing TBR products in the US," said Rob Williams, Senior Vice President, North America Sales, Hankook Tire America Corp. "As a result, we can better meet the needs of both our growing dealer base and the fleets that serve the North American shipping lanes."
The North American market accounted for more than 28% of total Hankook sales in 2021, the company said.
Hankook will build a new additional plant in Tennessee from early 2023 subject to regulatory approvals and other conditions. Its production is expected to begin in the final quarter of 2024 and ramp up to full capacity early in 2026.
The expansion projects will create 1,200 additional jobs at the plant which opened in October 2017, Hankook said, 400 of which will be dedicated to TBR tyre manufacture.