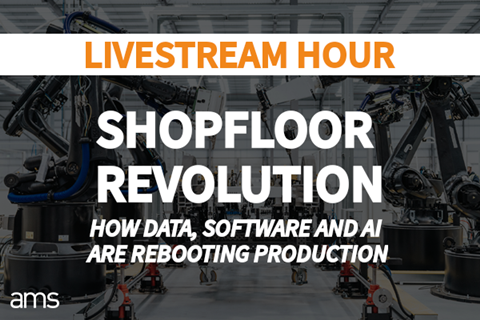 Vehicle producers are increasingly using big data and software to reimagine manufacturing and make significant efficiency gains, whether in digitalising previously manual tasks, introducing new areas of automation on the shopfloor, or using connected devices and facilities to leverage artificial intelligence opportunities.
These developments are transforming production planning, processes, tooling and robotics, from enabling more flexibility in trim and assembly, high accuracy in metrology, implementing fleets of automated guided vehicles (AGVs) and smart transport robots, and rolling out predictive maintenance applications.
Such revolutions in manufacturing depend not only on hardware innovation but the continuous development of control software, particularly in the application of artificial intelligence applications. Data capture and analysis, high-speed connectivity and cloud-based systems are increasingly strategic for manufacturers to monitor, control and optimise the entire shopfloor, as well as robotics and automation assets.
In this AMS Livestream, robotics and AI manufacturing experts discuss the systems, software and standards that are helping the automotive industry reboot its manufacturing in the age of electrification, industry 4.0 and the need for maximum flexibility.
This episode includes insight from the VDMA – one of the most important associations for engineering and robotics – on interoperability standards for factories, with a particular focus on the OPC UA standard that allows for software connectivity between manufacturing facilities, devices, robotics and IT systems. Max Reynolds, the CEO and co-founder of Symbio, an AI-powered robotics company, discusses what a software-first approach to automation means for automotive manufacturing. Dr Werner Kraus, who leads one of the key robotics group at the renowned Fraunhofer Institute for Manufacturing Engineering and Automation (IPA), discusses research on cognotive robotics and how automation and AI can progress in new fields of automotive production.
This livestream features insight on:
Big data analytics – How are automotive manufacturers leveraging connected manufacturing networks, equipment and tooling to develop new solutions and processes?

Software first – How is software changing production processes, robotics and hardware applications across automotive manufacturing?

AI from planning to the shopfloor – Where is artificial intelligence having the biggest impact in vehicle production today, and what is the biggest potential for the future?

Operating standards – Will uniform, open platform control systems such as the OPC UA standard unlock greater networking potential for automated systems?
Guests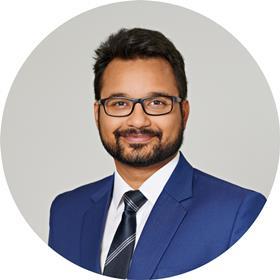 Suprateek Banerjee
Head of OPC UA Technology
Robotics and Automation Sector Group (R+A)
VDMA
Suprateek Banerjee is the Head of OPC UA Technology at the Robotics + Automation (R+A) Sector Group at the VDMA, the Mechanical Engineering Industry Association. He is responsible for the development of OPC UA Companion Specifications for the Robotics and Automation industry sector which include OPC UA for Robotics and Machine Vision among others. He represents VDMA R+A in various Industry 4.0 harmonization activities, both within the VDMA and at the OPC Foundation level, developing standards and best practices for seamless interoperability between machines from different sectors of the automation industry.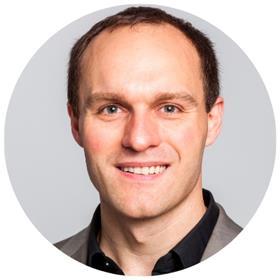 Dr.-Ing. Werner Kraus
Head of the Robotics and Assistance Systems department
Fraunhofer IPA
Dr. Werner Kraus has headed the Robotics and Assistance Systems department at Fraunhofer Institute for Manufacturing Engineering and Automation (IPA) since 2019. His research focuses on cognitive robotics, with the aim to use robots more efficiently in established applications such as production and to open new fields of applications such as agriculture, logistics, or healthcare. He is also active in German and international committees, including the Board of Directors of euRobotics and the 'International Federation of Robotics' (IFR). Dr. Kraus studied mechanical engineering at the Karlsruhe Institute of Technology (KIT). From 2011, he was a research assistant at the Fraunhofer Institute for Manufacturing Engineering and Automation IPA in Stuttgart, then became project manager and was responsible for the Handling and Intralogistics Group from 2016 to 2019.
Maxwell Reynolds
Co-founder and chief executive officer
Symbio
Maxwell Reynolds is CEO and co-founder of Symbio, a growing technology company dedicated to strengthening industrial automation systems through the development of robotics and artificial intelligence technologies. Max discovered a passion for advanced manufacturing at an early age, when he was awarded an internship on an F-18 production line, having won a robotics competition sponsored by Northrop Grumman. He received a B.S. in Mechanical Engineering from USC and began working towards a PhD at UC Berkeley. There Max saw an opportunity to revolutionise manufacturing through robotics and AI technologies. In 2015, he co-founded Symbio with the mission to streamline assembly operations and the wider industrial automation ecosystem by bringing them next generation automation solutions.
Moderators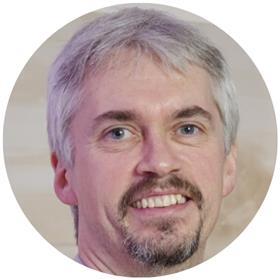 Nick Holt
Editor
Automotive Manufacturing Solutions, Ultima Media
With over 20 years' experience covering the automotive industry, Nick is responsible for editorial across Automotive Manufacturing Solutions. He has gained wide experience of automotive production operations, visiting OEM and tier supplier factories in Europe, India, China and the US.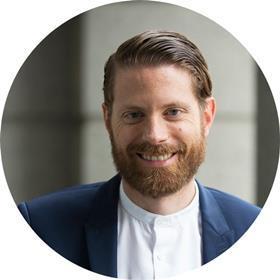 Christopher Ludwig
Editor-in-Chief
Automotive Manufacturing Solutions, Ultima Media
Christopher Ludwig is responsible for editorial production and strategy across Ultima Media's global automotive media platforms, including Automotive Logistics, Automotive Manufacturing Solutions, Car Design News and its business intelligence unit, Automotive from Ultima Media. He's covered the automotive industry and supply chain for 15 years and has nearly 20 years' experience in the media and publishing business. He has an MSc from the London School of Economics and Political Science.
In Partnership

Symbio is an AI-powered robotics company that is advancing industrial assembly automation. By applying a software-first approach to automation design, Symbio enables more robust and cost-effective automation solutions that adapt to variation and optimize execution in a complex manufacturing environment. The company's core product, SymbioDCS, empowers automation teams to build and deploy real-time robot-controlled applications such as insertion, fastening, and dispensing on stopped or moving lines.
Based in Emeryville, CA, the company was founded in 2014 by Maxwell Reynolds and Brandon Pereira. It emerged from stealth mode with $30m in backing in early 2021. Symbio has successfully helped major OEMs such as Ford, Toyota, and Nissan to adopt AI as a core competency and deploy it to their high-volume production floors

The Automotive Manufacturing Solutions Livestream Hour is produced by Christopher Ludwig, Nick Holt and the AMS content team. Please contact us if you are interested in participating.
For commercial opportunities please contact Andrew Fallon.