Carmakers are under complex, sometimes competing pressures in paintshop. Automotive OEMs and suppliers must adapt to higher customisation, variation and speed in vehicle painting and coating, while at the same time transitioning to more sustainable processes, including reducing energy use, paint waste and overspray, and maintaining accuracy and quality.
Today's production disruptions, with the subsequent push to catchup on lost volumes, are putting even more emphasis on the need for speed and flexibility in paintshop. But OEMs cannot compromise on sustainability, from power sources to tooling equipment to chemical use.
Solutions are found in a range of products and technology, including advanced coatings and robotics, efficient drying and digital planning and operational tools, digital factory twins and high-speed image capture and processing.
In this AMS Livestream, automotive manufacturing experts from Porsche's state-of-the-art paintshop in Leipzig share leading strategies for greener shades when it comes to paintshop – and key steps for implementing best-in-class, low emission and low overspray facilities. Head of paintshop Henning Steinborn and head of paintshop maintenance Klaus Koberg reveal details for the first time of the carmaker's automated error detection system at its paintshop in Leipzig, as well as sharing insights and innovations on sustainable paintshop processes and technologies to improve maintenance for Macan and Panamera production.
The livestream also features experts from pump, spray and applications systems specialist, Sames Kremlin.
Watch this livestream and gain insight on:
Porsche's new rock-meal filter system to reduce and collect overspray
Porsche's automated error detection system
Strategies for reducing energy use in coating and drying applications
How digitalisation can support paintshop optimisation and sustainability
Key steps for a carbon-free paintshop
Enjoy this livestream? Register free for the Automotive Manufacturing Evolution Summit December 7-8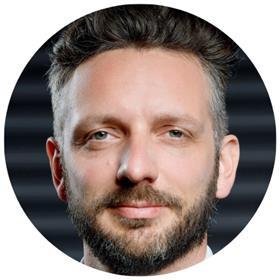 Henning Steinborn
Head of Paintshop, Leipzig Plant
Porsche
Henning Steinborn has led paintshop at Porsche's Leipzig plant since April 2020, responsible for overall paintshop operations. He was worked in production areas within the Volkswagen Group since 2007, including as a trainee in production quality for Bentley in the UK, and at the Volkswagen Transparent Factory in Dresden. Since 2014 he worked at Porsche Leipzig in various functions in bodyshop, leading the project team for launch of the bodyshop for Panamera, integration of Bentley body production and most recently as bodyshop production manager for Macan. He a degree in industrial engineering at the Brandenburg University of Technology Cottbus.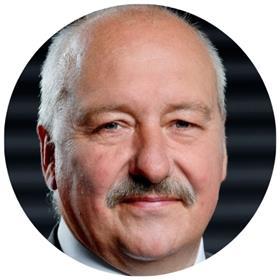 Klaus Koberg
Head of Paintshop Maintenance, Leipzig Plant
Porsche
Klaus Koberg has been responsible for maintenance at the paintshop for Porsche's Leipzig plant since 2013. He has more than 30 years' experience in automotive production, including various roles at Opel's factory in Bochum, where he had been a paintshop engineer, head of paintshop planning and head of maintenance at the plant until he joined Porsche. He has a degree in mechanical and construction engineering.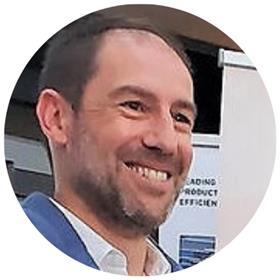 Sébastien Salze
Automotive marketing manager
Sames Kremlin
Sébastien Salze has worked for 10 years leading marketing activities for Sames Kremlin's automotive division. He has worked for more than 20 years in the automotive industry, including more than 10 years at a major French OEM, where he was responsible for product, platform and market analysis, as well as in performance and consumption modelling. He graduated with a degree in mechanical engineering.
Moderator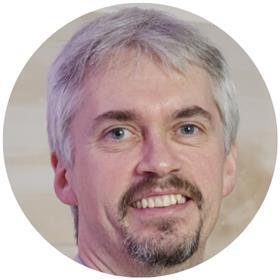 Nick Holt
Editor
Automotive Manufacturing Solutions, Ultima Media
With over 20 years' experience covering the automotive industry, Nick is responsible for editorial across Automotive Manufacturing Solutions. He has gained wide experience of automotive production operations, visiting OEM and tier supplier factories in Europe, India, China and the US.
In Partnership

GeicoTaikisha has been a world leader in the design and construction of turnkey automated auto body paintshops for more than 50 years. Together with Taikisha, it is present in 20 countries around the world with a network of mover than 43 locations and 6 production units. Through growth and acquisition, it continues to enrich its technological know-how in terms of engineering and project management, electrical controls and development of software and IT solutions for 4.0 paintshops.
Thanks to its Pardis Innovation Centre – which is the paintshop sector's most important technological hub globally – as well as verticalisation of know-hwo, GeicoTaikisha always pursues a policy of continuous research, development and innovation, which guarantees customers the most competitive solutions while respecting the environment.
For more information, visit: www.geicotaikisha.com

For 90 years, SAMES KREMLIN has been offering a wide range of pumps and spraying solutions dedicated to the protection of materials and applications of powder, paint, sealant and adhesives. We design, manufacture and commercialize turnkey systems for painting and dispensing systems either manual or robotic. Our global strategy is to provide high quality equipments and innovative solutions from the pump to the applicator.
With 50 years of experience in the automotive industry, we bring our knowhow to provide world class solutions for OEMs and Tier Ones. SAMES KREMLIN employs 800 people worldwide through 16 subsidiaries located close to our customers' manufacturing premises.
To find these subsidiaries – and how they could help you – visit www.sames-kremlin.com/france/en/
The Automotive Manufacturing Solutions Livestream Hour is produced by Christopher Ludwig, Nick Holt and the AMS content team. Please contact us if you are interested in participating.
For commercial opportunities please contact Andrew Fallon.