Seat has a long history of making affordable and reliable cars, but how will the company continue to do so while also electrifying its line up? Michael Nash sits down with Luca de Meo to find out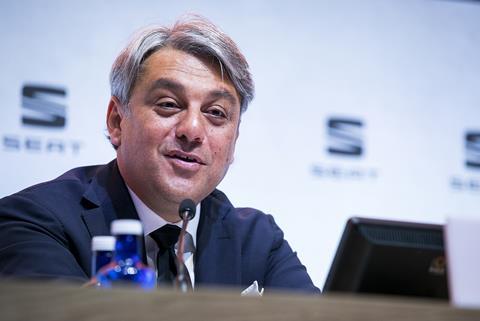 Seat has been going from strength to strength. The Spanish OEM achieved its best ever results in 2018, with profits after tax rising to €294m (US$331m) – up 4.6% when compared to 2017. Sales increased by 10.5% to 517,600 units, and in the past five years, its turnover has grown by 33%.
These results have allowed Seat to make some significant investments. The company spent €656m (US$738.66m) on research and development in 2018, up 41.4% over the previous year. A considerable chunk of this investment is likely to go towards developing and producing electrified vehicles.
Speaking to AMS, Luca de Meo, Seat's CEO, explained how the trend of electrification is having such a big impact on the company.
Seat recently announced plans to launch six electric and plug-in hybrid models by 2021. How do you intend to do this?
The good news is that Volkswagen will enter the market with a car based on the Modular Electric Drive (MEB), and we will be the second brand in the Group to bring a car to market based on the platform. Skoda has decided to go on to the SUV platform, which comes a few months later. So it's a kind of a premiere for us because we were used to reactivating old platforms. Now we have the chance to jump on the state-of-the-art technology base and I am sure we're going to get into something good out of it.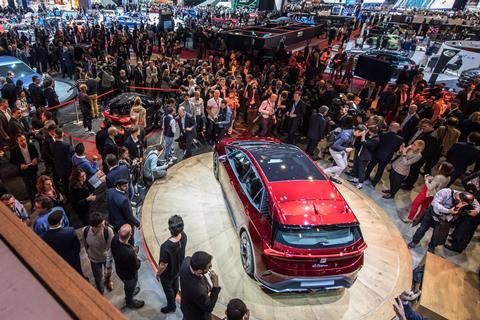 Can you provide some more detail on the first car Seat will make using the MEB platform?
The car that we will bring to market on the MEB platform will be similar to the el-Born Concept hatchback that we showed at the Geneva Motor Show. It received a very positive reaction. Many people liked it because we were able to give it the Seat touch, a sporty dynamic concept with a progressive design.
Do expect there to be high demand for your first all-electric car on the MEB platform?
We will see what happens when it comes to demand, but we have no choice other than to make the cars. The rules are based on an average of the fleet, so we have to sell electric cars in order to be able to sell other vehicles too, otherwise we will get fined.
What kind of impact is electrification and the need to produce vehicles with lower emissions having on your manufacturing facilities?
There are two different topics here. The first has been brought about because of the introduction of the worldwide harmonised light vehicle test procedure (WLTP). Readying our engines for WLTP was a challenge, and it will also be a challenge this year. It's creating a perturbation into the whole supply chain.
So suddenly we might get told that we can no longer use the 5,000 engines that are supposed to be available on our production lines over the next 20 days, so we have to try to find a way to get others from another plant. That's the kind of flexible operational work we need to be able to do.
And how will the inclusion of electric motors and batteries on the assembly line change the way your plants operate?
Well for the time being we don't have a concrete plan to make electric cars at our Martorell plant because the idea is that the VW Group will centralise the production of vehicles on the MEB platform in order to achieve efficiency and synergies. This means we will avoid making big changes to all our plants just to make a small amount of electric cars everywhere, which would result in creating a system that is completely fragmented. And I think this is the right approach – we only really need one source for this. It's important to help reduce the cost, but one day, I think electric car production will also start here at Martorell.
Now, with the next generation Leon we will have mild hybrid and also plug-in hybrid options. A plug-in hybrid is actually a car that requires more man-hours and labour because the powertrain essentially has two forms of engines, so it's quite complex. This is good news for the plant and the workers. However, depending on how it is calculated, there is around 20% to 30% less labour involved in making electric vehicles because there are less parts and it's more simple.
This all means that we will have to reorganise and give people other jobs. Requalification is one of the things that we are taking very seriously at Seat, because maybe in ten years' time 50% of us will be doing a different job than what we are doing today.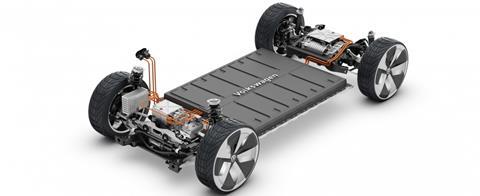 Will electrified vehicles be more costly than vehicles that only include combustion engines, even though you will use the MEB platform?
Yes. I mean, what we are doing right now is actually taking advantage of a process that maybe started 100 years ago. The combustion engine, Henry Ford, the production line. And then for a century, the industry has worked tirelessly year after year improving the efficiency of the processes. So you have a hundred years of a learning curve on cost and how to minimise it.
Now we will have a technology jump with electrification, so of course the prices of vehicles will go up. But then, as the processes start to get more familiar and efficient and the production volumes increase, the prices will get lower.
Do you think the market is ready for this jump? Are there fears that the price of the whole range will increase?
It depends. In 2007 or 2008 the electronics industry got rid of buttons and replaced them with a screen so the mobile phone was much more expensive. And then slowly the technology improved, new entrants hit the market and the cost dropped. I think this kind of pattern is normal in every industry.
How much further can gasoline and diesel engines be improved in terms of emissions?
I think on the gasoline side we will probably achieve around a 10 to 15% improvement on the performance – that's what I'm hearing from the engineers. We will probably see a lot of gasoline engines with mild hybrid, and that will allow us to CO2 reduce emissions by another four to seven grams, but no more. To go beyond that we will need plug-in hybrids, and that costs a lot of money because we are basically putting two engines in the machine. So this technology is good for premium cars and for SUVs, but not for an Ibiza.
Diesel – I am not sure how it will go. Seat is less dependent on diesel than many other brands because we sell a lot of small cars and we already identified the trend of diesel sales going down back in 2012. We also don't know how the Euro 7 regulation will be when it comes to diesel, but it will likely take a lot of money and technological improvement, so there will be a trend whereby diesel engines become more expensive.
What will be the mix of electrified vehicles compared to alternative fuels, like compressed natural gas (CNG), for example?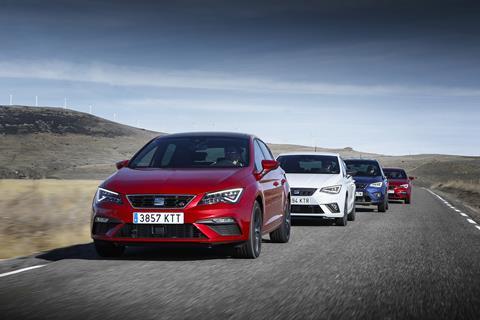 Governments are favouring the push for electric cars. But I'm kind of a supporter of other fuels like CNG because, first of all, it makes a lot of sense for the consumer. It's cheap and it will continue to be cheap. Gas prices are much more stable than petrol. And in Spain, to run 100km with CNG you pay less than three euros, while for a gasoline car it is around seven.
It has the same level of CO2 as diesel, but there are no particulate emissions with CNG. In terms of NOx, it's about 80, 85% lower than diesel, and it's not too expensive to make CNG cars Euro 7 compliant.
SEAT has been working on CNG for years, and I believe that we should start a discussion on how to mix CNG with biogas or with other fuels. There is work that we can do on the fuel side to improve the emissions levels of the combustion engine. These won't ever be zero emissions engines, but we know that when a car with CNG is run with biomass, the well-to-cradle emissions are very low, comparable to an electric car using renewable energy. Electric cars are 'the' big thing. But when looking at the whole cycle, I think there is a chance for biofuels to be in demand.