Hyundai's acquisition of GM India's Talegaon plant signals intent to boost Indian manufacturing and further accelerate EV production plans.
After six years of lying dormant following General Motors' withdrawal from the Indian market in 2017, the carmaker's plant in Talegaon, in the state of Maharashtra is about to get a new lease of life after Hyundai Motor India (HMI) signed an Asset Purchase Agreement (APA) with GM's Indian subsidiary (GMI) for its acquisition.
The APA encompasses the acquisition and transfer of land, buildings and select machinery and manufacturing equipment at GMI's Talegaon plant, near Pune, the finalisation of which is contingent upon meeting specific conditions and regulatory approvals from relevant government bodies and stakeholders. Hyundai is set to invest INR 20,000 crore ($240.6m) in Tamil Nadu to expand capacity and establish electric vehicle production. The acquisition is expected to be completed by the end of 2023.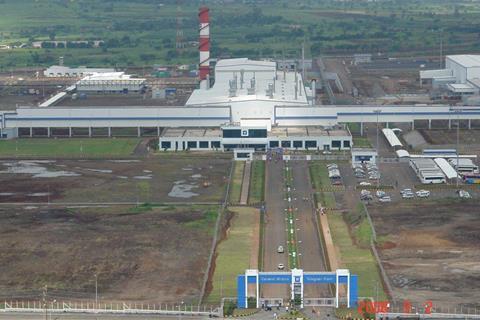 The agreement signals the South Korean OEM's intent to expand its manufacturing footprint in a fecund and fast-expanding market. Unsoo Kim, managing director and CEO of Hyundai Motor India, said that Hyundai expects to start production in Talegaon by 2025. "As we reinforce our dedication to 'Atmanirbhar Bharat' (Self-Reliant India), we are committed to creating an advanced manufacturing centre for India-made cars in Talegaon, Maharashtra," he said.
Hyundai's present Automotive Manufacturing footprint in India
Hyundai has had a manufacturing presence in India for almost 30 years. HMI has two manufacturing plants in Irungattukottai, Sriperumbudur near Chennai in Tamil Nadu, with production exceeding 700,000 units in 2022; an 11% rise year-on-year and its highest level since 2018. The company is the second-largest automobile manufacturer in India with a 15% market share as of 2022. It is also the largest exporter of vehicles from India.
Hyundai Motor Company has 12 manufacturing facilities in 10 countries
The plant in India manufactures strategic vehicles such as EON, i10, i20, etc. Hyundai is also planning to expand its operations in India; earlier this year it announced that it would invest $2.45 billion in India to expand EV production and rollout. That included expanding production capacity in Chennai from 775,000 to 850,000 units per year, and plans to build an assembly plant for electric vehicle battery packs. This newest agreement now places the company in a position to further capitalise on growth in India, where sales have been growing close to double digits year-on-year in 2023.
GM's withdrawal from India's Automotive Market: reasons, and restructuring
Not every OEM has been as successful in India as Hyundai. GM stopped selling cars in India on December 31st, 2017 after two decades of operations in India. It continued to produce vehicles at the plant for export until the end of 2020, when it stopped all production in the country.
The exact reasons for the OEMs withdrawal from India were varied, but it was part of a focus to focus on profit margins before market share and overall volumes. GM also failed to capitalise on rising demand for cars in India, and ultimately cancelled a newly designed vehicle architecture as part of a Global Emerging Market vehicle program (GEM), which had included plans to build a new line of low-cost vehicles in India. Initial plans to team up with a local partner also didn't materialise. Export revenue ultimately didn't generate enough revenue to sustain the company's operations in India.
In 2020, there were initially plans for China's Great Wall to take over the plant as part of the Chinese brand's plans to enter the Indian market. The Covid-19 pandemic and border disputes between India and China led the state government in Maharashtra to pause plans.
Ford also pulled out of India after also struggling to make inroads into the market. It ended production in the country in September 2022.
The India Big 9: automotive manufacturing market composition
Despite challenges, with an expanding middle class and rising demand, India has long been seen as a market full of untapped and growing potential for automotive manufacturing and sales, not least with a growing middle class and a population of over 1.4 billion, surpassing China this year as the world's largest. The country is currently among the top three automobile markets globally in terms of sales. Although EV sales are currently low, the country aims to have electric vehicles constitute 30% of total car sales by 2030. On this very issue of rising demand and automotive production composition, AMS recently reported that Indian light vehicle production is primarily divided among nine manufacturers.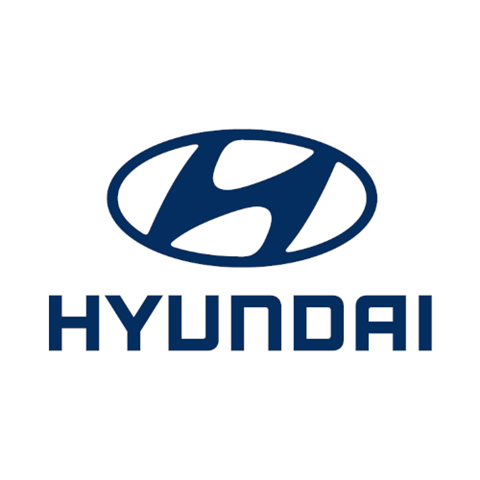 Two of these manufacturers, Mahindra and Tata, are entirely Indian companies. Additionally, there's an Indian-Japanese collaboration, Maruti Suzuki. The rest of the manufacturers in the Indian market are global players, including Honda, Hyundai-Kia, Toyota, Renault-Nissan, and Volkswagen-Skoda.
Stellantis is also a presence, with its own limited assembly operation and a production partnership with Tata. Moreover, the German premium brands, namely Audi, BMW, Mercedes, and Volvo, operate their own low-volume kit assembly facilities. These facilities produce less than 20,000 vehicles annually, primarily using imported German-made parts intended for the Indian market.
Hyundai: tapping unrealised market opportunities?
With Hyundai's eyes on India, scaling production in Talegaon could have a significant impact on the country's objectives for local production, EV production and exports. HIML is aggressively bolstering its production capacity to meet the surging demand in the Indian automobile market, which has been on an upswing since the pandemic.
The Talegaon plant currently boasts a potential annual production capacity of 130,000 units, and once the agreement is finalised, HMI intends to expand the annual production capacity, paving the way for HMI to have a combined capacity to produce approximately 1m units annually in India.
Leveraging this augmented capacity, HMI will evaluate introducing additional electric vehicle models into the Indian market, citing plans to build an 'electric vehicle ecosystem', including EVs it will produce in Chennai, accelerating India's electrification objectives.