Volvo Trucks is a big player in the South African commercial vehicle market and, as demand grows, the team at its Amanzimtoti plant are expecting a busy schedule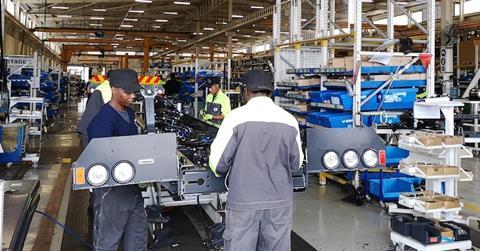 There is clearly a healthy competition between the Scania and Volvo Trucks in the South African commercial vehicle segment. Both are eager to improve the efficiency of their workers in order to become increasingly competitive – in contrast to the passenger car plants, these low volume CV assembly facilities rely almost entirely on manual processes, with little or no automation being used on the lines at all.
The main market for both of these manufacturers is currently in the long-haul segment. Huge trucks are needed to carry materials and goods across South Africa, and both Scania and Volvo believe they have the right offering for the job. However, with potential gains to be made in the construction segment, these two facilities could be operating very differently in the future.
Volvo Trucks operates a CKD facility in the small coastal town of Amanzimtoti, which is located about half an hour's drive south of Durban. Speaking to AMS, plant manager S. Gangadhar describes the benefits of producing in the region: "Our facility is CKD, which means there are some advantages," he states.
"Firstly, it encourages economic and employment opportunities, which is great for the local area. It is also good for us. We could use our operations in Europe to bring a complete built unit (CBU) into the country, but we would have to pay 12% customs import duty. With an operation like this you need to set up a factory and employ people, so the government gives us 0% import duty on parts."
As well as the assembly facility, Volvo Trucks also has a nearby logistics centre that brings in parts from other countries. "Our operation is essentially split in two," Gangadhar continues.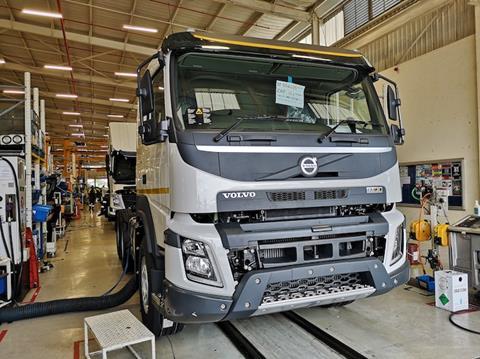 "We order batches of components, most of which are sourced from Europe. The sending plant, which is in Sweden, orders the components from their suppliers and then ships them over to us. Most of the vehicle parts, for example the axles and the cabs, come fully trimmed from Sweden. Only the final chassis assembly takes place here, and that fulfils the CKD definition for South Africa."
Therefore, most of the activity in the Amanzimtoti facility is based on making sure that components are at the right place. The production line uses the "fishbone concept", with a main line branching off to several smaller ones where various sub-assemblies take place.
The processes at the Volvo Trucks plant are mostly manual. "This is due to the low volume of vehicles that we currently make," Gangadhar clarifies. "We are making around 12 units per day, operating one shift. I started in 2015, and we were making eight units a day. We sell around 36 different variants, and we make all of them here. Some of those more complex variants used to be made elsewhere and imported as a CBU, while the simpler variants were CKD. But we have invested in the plant to produce all variants."
The most recent major investment included the purchasing of calibration tools that are used to test technologies such as lane change assist. These tests are done in a separate building towards the rear of the facility, and are carried out just before the trucks are signed off as ready for sale. "We saw that there was enough demand for trucks with these safety features to warrant investment in our plant here," Gangadhar says.
"Another factor that has enabled us to produce some extra volume was that Freightliner stopped producing in South Africa," he states. "So we were quite successful in taking some of their market share. In 2015 our market share was around 16%, and now we are about 20%."
The production line uses the "fishbone concept", with a main line branching off to several smaller ones where various sub-assemblies take place.
As well as making numerous variants of its own trucks, the Volvo Trucks plant can also produce chassis for Volvo buses and trucks for Renault. "We don't do the latter anymore because the Renault brand has withdrawn from South Africa," Gangadhar says. "However, the assembly processes are all quite simple and we can do them, it just depends what the market needs."
Volvo Trucks runs another factory in Rosslyn, north of Johannesburg. This is used to make UD-branded trucks. The facility in Rosslyn shares the same management team with the one in Amanzimtoti.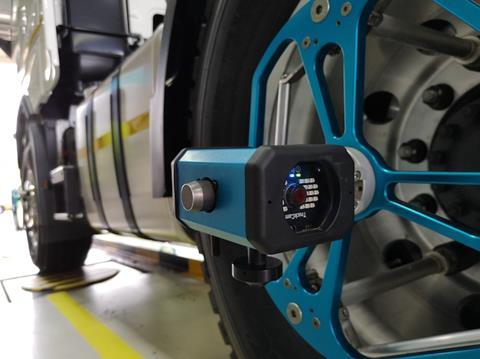 Gangadhar and his team are focused on meeting customer demands, ensuring each truck is built to suit client's needs. These vary, but are often centred upon efficiency and durability. As demand in commercial vehicles grows in South Africa, he expects it to get busier at the Amanzimtoti plant.
"Our aim is to get another 3% market share over the next three years," he predicts. "In terms of implications for us in our assembly processes, we should be moving towards another 25% increase in volume from where we are right now."
Although he does not envisage any large investments in the near future, Gangadhar is eager to outline some key changes that could take place: "We want to improve our efficiency by waste reductions. We will also look to gain efficiency by training people, for example, and perhaps using low cost automation. These are our next steps before we consider any major expansion."
AMS on Africa
1

2

3

4

5

6

Currently reading

AMS on Africa: Part 6 – Volvo Trucks of the trade