The investments at Michigan, Ohio and Missouri plants will bring forth a host of new models, some EVs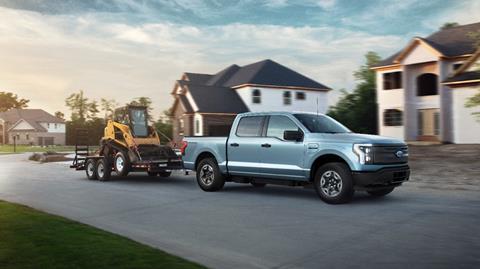 Ford Motor Company will invest $3.7 billion and create 6,200 unionised jobs at its plants in Michigan, Ohio and Missouri to produce a host of new models, it said in a statement.
The biggest chunk of the investment, $2 billion, will go to three assembly plants in Michigan where 2,000 jobs will be added.
That will increase production of the new electric F-150 Lightning truck to 150,000 units a year at Rouge Electric Vehicle Center in Dearborn and fund production of an all-new Ranger pickup for the US market at Michigan assembly plant in Wayne and of an all-new global Mustang coupe at Flat Rock assembly plant.
A new $35m customer service packaging facility will open in 2024 in Monroe, creating 600 jobs and speeding up dispatch of parts to customers.
In Ohio, $1.5 billion will be invested and 1,800 jobs created to produce an electric commercial vehicle from the middle of the decade with $100m in investment split between Lima Engine and Sharonville Transmission plants.
The company will invest $95m in Missouri and create 1,100 jobs for a third shift at Kansas City Assembly Plant to boost production of best-selling van in the US, the Transit and an electric E-Transit.
Ford will convert nearly 3,000 of its temporary employees to permanent staff and it will also invest $1 billion over five years to improve working conditions in US factories.
The investments will put Ford on track to meet its target of producing 2m electric vehicles a year globally by the end of 2026, which is more than the total number of vehicles the company sold in the US in 2021, at 1.82m.
It would also be more than double the 930,000 Tesla produced globally in 2021.
Ford's announcements come more than one year before recurring contract negotiations with unionised employees and they also establish provision of healthcare for hourly autoworkers from commencement of employment, the automaker said.