The US International Trade Commission has imposed a 10-year ban on SK Innovation for the importation, domestic production, and sale of electric vehicle batteries within the US because of intellectual property theft from rival LG Chem. It is a tough sentence, but perhaps unsurprising given the context of the global push to electrification.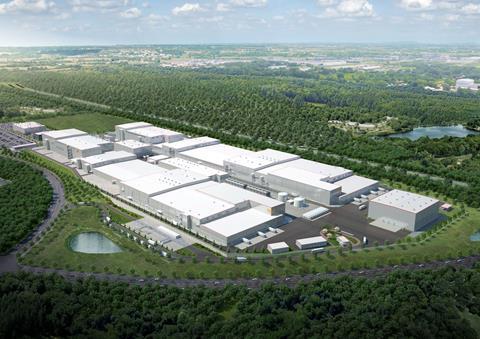 There have been suggestions of a potential voluntary settlement between the two parties, presumably a financial sum for damages and legal costs which could run into the billions. However, quashing the US International Trade Commission (ITC) ruling would then require LG Energy Solution, the battery division of LG Chem, to withdraw its original appeal.
The battle between these two South Korean heavyweights was highly likely. LG Energy Solution is currently the number-one global player in EV batteries with 81 gigawatt hours (GWh) of global yearly capacity, with SK Innovation (SKI) the number five player at 42 GWh (though its actual output is lower).
And therefore, in the battery arms race to improve battery capacity, vehicle range, performance and safety (fires are increasingly an issue) and reducing cost and charging times, battery cell manufacturers are fighting for incremental gains to outperform their competitors.
What this case actually demonstrates is that EV batteries, contrary to popular belief, are far from commoditised. There are notable difference in the price/performance ratio from different suppliers.
Marginal improvements of just a few percent are all it takes for an OEM to select one particular battery manufacturer over another. And the battery supply agreement that results from offering the best price/performance ratio and plant investment (be it as a joint-venture or a collaboration) can run into the billions of dollars, so that small competitive edge is crucial as there are huge amounts of capital at stake.
How will it affect SK Innovation?
It's as much the reputational damage as the actual loss of business. OEMs may be reluctant to sign new supply agreements with SK Innovation for fear of a similar scenario occurring. On the business side, the two planned SK Innovation plants in Georgia, US, were intended to produce over 21 GWh worth of batteries combined by 2022, representing a substantial expansion of SKI's global production capacity.
The ITC ruled that SK innovation can continue to supply the upcoming Ford F-150 EV for four more years and the VW ID.4 for two years to allow these OEMs time to find alternative battery suppliers if LG and SKI cannot come to a settlement. Given both models are scheduled to enter production in 2022 and the ban includes imports as well as local production, this leaves Volkswagen and Ford with a serious headache.
Volkswagen said its commitment to the electrification of its fleet was seen in the $800m investment to build the ID.4 at its Chattanooga plant in Tennessee. That required a steady supply of US-sourced batteries.
"Volkswagen has become an unintended victim in the dispute between two battery suppliers… and will take all necessary steps to allow us to fulfill our commitment to provide skilled jobs to proud Tennessee workers who will be responsible for building environmentally friendly, battery electric vehicles and moving this country forward," it said in a statement. "This will include requesting that any carve out for Volkswagen from the Commission's limited exclusion order be extended to at least four years to give an adequate transition period. Ultimately, however, it is our hope the two suppliers will settle this dispute outside of the courtroom so that US workers and consumers will not bear the long-term negative impacts of this ruling."
Lithium battery production is still a relatively new industry in the US and is in a constant state of flux, leading to the trend among OEMs is to strategically move away from a single-sourcing model for EV batteries towards multi-sourcing batteries to mitigate supply chain risks. VW already has supply agreements in the rest of the world with LG Chem, Samsung SDI and SKI for the EU and CATL for China.
Given president Biden's green plans and the likely acceleration in battery localisation in the US thanks to higher demand as well as USMCA rules of origin requirements, there are plenty of competitors who would be only too glad to replace SK innovation as battery suppliers for Ford and VW. However, it's not simply a case of these other cell suppliers suddenly ramping up their capacity to fill the void left by SK Innovation. Globally, there are already battery supply chain shortages, disruption and volatility as EV volumes ramp up while batteries remain in short supply, leading to rising waiting times for EVs and potentially holding back electrification.
And what of SK Innovation's plant? well, they won't be allowed to use it four years from now. So it will likely be sold, leased or licensed to another battery manufacturer.
In the global push to electrification over the coming decade, the battery supply chain is arguably the number one issue, and the technological battle by companies and the political battle by countries to capture this rapidly emerging strategic technology is really hotting up.