Renault tests its new CMF-B EV platform, which will underpin the new Renault 5 model, due for launch in 2024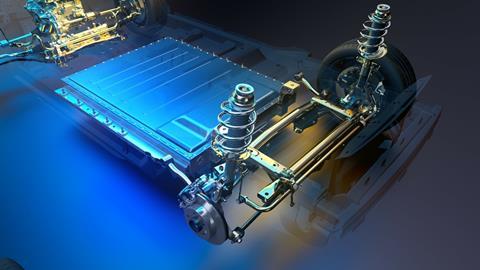 The OEM says this new full-electric platform will see a reduction in manufacturing costs of 30% less than the ZOE and uses 70% of the parts featured on the CMF-B platform used for Clio and Captur.
Renault says this new modular platform is easier to make, develop, and optimise for the next-generation B-segment electric vehicles. The company notes that the advantages of the new design mean that a new generation of electric vehicles can be created, with adjustable tracks and wheelbase to allow for different body types and styles.
The electric motor on the future electric Renault 5 will be based on the electrically excited synchronous motor used primarily on the ZOE and Megane E-Tech electric. The OEM says this offers better output than a permanent-magnet motor, and requires no rare-earth metals, reducing the environmental impact and costs of high-volume production.
The engine will feature a new internal architecture, combining three main components: the DC/DC converter that converts the battery's 400V into 12V, the battery charger and the accessory box that manages power distribution. This makes the engine smaller and lighter, approximately 20kg lighter than that used for the ZOE.
A new battery pack will switch from the 12 modules seen on the ZOE battery to four large modules, simplifying the architecture and reducing the weight by 15kg.
Renault are currently testing its first nine prototypes, or 'mules' of the CMF-B EV platform across several locations, terrains and climatic conditions, in the snow and ice in Arvidsjaur (Swedish Lapland) as well as average-to-high grip conditions at the Renault technical centres in Lardy and Aubevoye.
"Tests being carried out on rolling chassis prototypes will help us confirm decisions made in terms of comfort and handling on the upcoming Renault 5 electric," said Jérémie Coiffier, head of Engineering for the B EV Family.