Advanced modular platform supports LEVC's strategy to become a leading mobility solution provider with a range of new global EV products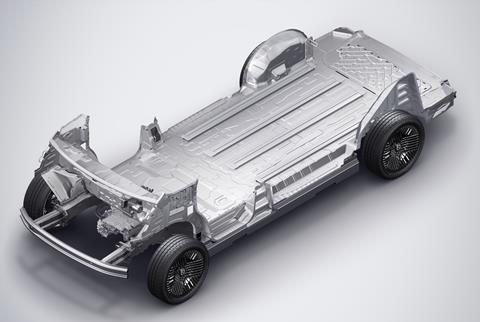 This new EV platform – Space Oriented Architecture (SOA) has been co-developed with Geely over the past 2.5 years at R&D centres in China, Sweden, the UK and Germany.
SOA has been developed to offer high levels of flexibility around different seating and load-carrying configurations. LEVC says the architecture features a centrally located battery to offer a fully flat floor, maximising space for occupants, cargo, or both. The packaging of electric powertrain components at the front has also been designed to free up additional space for the driver and passenger.
The company says that launch of its new pure electric vehicle technology will provide the foundation of its transformation from a high-end taxi manufacturer to a leading provider of e-mobility solutions.