As the demand for EVs rises and OEMs rapidly roll out units, battery component manufacturers are looking to develop vital electrification ecosystems. A factor that is increasingly central to the manufacturing of EVs is a battery framework that simplifies the production process for new sustainable models.
A battery management system (BMS) is an integral part of an electric vehicle, monitoring and autonomously supervising the state of charge and health of a multicell powertrain system.
ADI's wBMS technology removes the traditional wired harness, reducing wiring by 90% and 15% of the volume in the battery pack.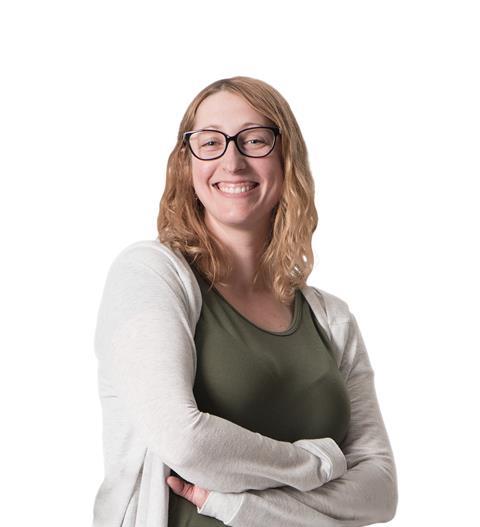 Gina Aquilano, director of technology, Automotive Electrification & Sustainable Energy at semiconductor firm Analog Devices, gave exclusive insight to Automotive Manufacturing Solutions on developing new ecosystems.
She highlighted some of the existing barriers to manufacturers switching to EVs, such as the ongoing disruptions relating to Covid and semiconductor and labour shortages and how the new wireless system impacts this.
"Lithium-Ion battery supply is front and centre to enable high volume EV production," Aquilano said. "We are seeing more diversification strategies to balance the supply and demand for the raw materials to produce these new batteries."
"Many EVs on the road today utilise high-performance NMC (Nickel-Manganese-Cobalt) while next generation we see a lot more cobalt-free battery alternatives like LFP (Lithium Iron Phosphate) and now even Sodium Ion. Having a high accuracy battery management solution allows you to support any of these chemistries without sacrificing performance and range."
Another challenge is traditional high voltage battery packs, where the communications between batteries and the control unit are made over a wire harness. This means that the assembly process can be labour intensive, and several different wire harness designs must be held in inventory to support other vehicle models.
"Introducing wireless communication technology, you essentially get to a connector free battery that can be assembled in a fully robotic manner. In side-by-side tests, we've seen up to a 70% reduction in assembly time between a wired and wireless high voltage battery pack," she said.
The wireless battery management system permits automakers to evade having to reinvent complicated wiring diagrams for each new vehicle and ensures battery scalability. It could be a potential breakthrough in meeting demand.
Electric vehicles are around 16% heavier on average compared to ICEs, and thus lightweighting has become a priority for designers and manufacturers.
For more on lightweighting, AMS conducted a full-length interview with top manufacturers from Ford and Gestamp last year.
Acquilano explained how ADI's wBMS technology eliminates the traditional wired harness, reducing up to 90% in the wiring and 15% of the volume in the battery pack.
"For manufacturers, such as Lotus, the new battery integration is essential for successful lightweighting. The body architecture of every Lotus car is designed for peak performance," she said.
In 2021, Analog Devices and Lotus announced a new partnership. The semiconductor firm will be incorporating its wireless battery management system (wBMS) into Lotus Cars' electric vehicle architecture.
The design flexibility of wBMS will grant Lotus' engineers more leverage over vehicle design and fit the battery pack into the architecture instead of designing the car around it. Moreover, because ADI's wBMS enable maximum energy use per cell required for optimised vehicle range, it coincides with Lotus's durability focus.
Last year, Lotus unveiled the E-Sport platform, a super-lightweight dedicated EV architecture that will be the basis for Lotus and Alpine sports cars and potentially other models.
Opportunities for recycling
Since a powertrain amounts to around one-third the cost of an EV and can be recycled consistently, battery and battery components instantly become an asset with their unique value chain, Acquilano said.
"As the industry pushes to the million-mile battery and beyond, many experts believe that after 10 to 15 years powering a vehicle, the battery may retain as much as 80% of its original value," she added.
However, for a substantial circular economy to be developed, the existing process needs streamlining and performance improvements.
This is where the wBMS technology comes in, as it enables manufacturers to treat the battery as an asset. Data can be collected once the wireless battery electronics get welded onto the module assembly (which the company calls' time 0').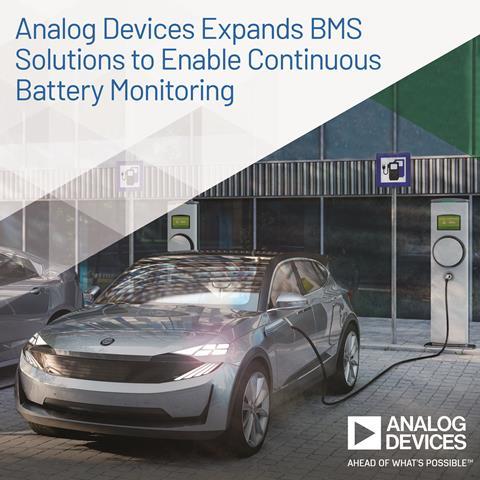 Data can be collected throughout the EV's life and linked to the battery's secure identity. Once batteries are removed from the vehicle, disassembly is simplified, and battery testing/profiling/sorting can be done at scale in a contactless way.
This same technology can be leveraged to monitor the used assets during transport or warehousing until they are consumed in a reuse application like energy storage or sent to recycling. In addition, the lifetime accuracy of the BMS monitors ensures the quality of the assets used.
This comes as manufacturers are looking to reuse EV battery parts as much as possible and develop closed-loop systems in line with sustainability targets.
Increased flexibility
An aim of the connector-free battery modules enabled by the wBMS architecture is to allow engineers to freely build the car and fit the battery pack as most appropriately possible.
wBMS also enables a state-of-health measurement and simplifies assembly and disassembly of battery packs to ensure faulty battery cells can be removed and repaired quickly.
As the battery modules are programmable for convenient over the air updates, the wBMS makes serviceability quicker for road vehicles and trackside. The cell controller also remains with the battery module for life as a single serviceable unit, furthering the simplified service model.
Daniel Harrison, automotive analyst for Ultima Media, said: "As OEMs strive to increase the range of EVs and speed up the charging process, whilst simultaneously keeping an eye on safety, the battery management systems and thermal management systems, in particular the software, are increasingly becoming key differentiators for OEMs as it can be a key determinant of the overall battery pack performance and EV owner experience.
The partnership between Lotus and Analog Devices and the hunt to improve battery integration comes amid widespread disruption to EV manufacturing. Due to global shortages of semiconductors, labour and coronavirus-related supply chain problems, automotive manufacturing has taken a significant hit in recent years, seeing vehicle output drop by more than 28% last year.
As international and local authorities push for electrification, EVs have seen a proportionate increase despite the low production figures.