Preparing assembly operations for a new SUV, Renault Moscow plant director Jean-Louis Theron tells Nick Gibbs about investments in automation and a renewed focus on quality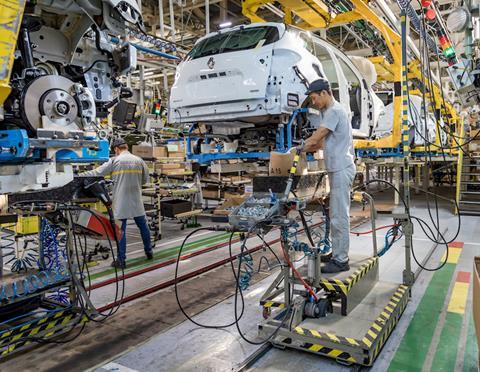 Russia's boom-and-bust car market makes operating a plant in the country incredibly difficult. Running one in Moscow, where staff turnover is high and unemployment low, is even more tricky, but Jean-Louis Theron, plant director at Renault Moscow, is upbeat – and with good reason. The plant has just been given the job of producing the brand new Renault C-segment SUV coupé Arkana. It goes on sale initially in Russia only and then in other emerging markets, such as China and South America. A good-looking machine with a premium feel, it will, however, be built to a budget on a modified version of Renault's ever-reliable B0 platform that underpins Dacia models in Europe.
The Arkana joins two other popular models on the same production line: the Renault Duster (a Dacia in the rest of Europe) and the Renault Kaptur, a slightly bigger version of the Captur small SUV – again, built on a version of the B0 platform. Renault Moscow also makes the Nissan Terrano, a rebadged Duster. Theron further confirms the plant has been given another two unnamed cars (one for Renault, one for Nissan) and has future production secured for five years.
Russia is in a recovery period again after the market halved in 2016 from its 2012 high, and Renault Moscow is seeing demand rise from its low base. Last year the plant made 98,000 cars, a long way from its 192,000 record but moving in the right direction. Having shrunk to a single shift in the downturn, it is now running two shifts.
"We are able to have cameras everywhere on the working stations. So, if we have a quality issue on the cars, we are able to check the film to see who the operator was. This is not a way to blame people, it's a way to train people up" – Jean-Louis Theron, Renault Moscow
The plant used to build vehicles for Moskvich back in Soviet times and the layout tells a story of past glories. Assembly is carried out in the old press shop, which was dug deep to house the stamping presses, meaning Renault was able to build a second floor and create an all-weather test track in the basement. Renault Moscow now outsources stamping to Gestamp and AAT.
The OEM can trace its roots in Russia back to 1916, but its history is mostly all post-Soviet. In 1998, Renault formed a 50/50 joint venture with the city of Moscow to create the Avtoframos company. The plant was built on the Moskvich site in 2004 and started off building the Renault Logan (a rebadged Dacia). It has since built 1.2m cars on the site, but more recently the low-cost Logan and Sandero small cars have been moved to a dedicated line at Togliatti, the giant plant where Renault-owned AvtoVAZ also makes Ladas.
Renault Moscow, as the Avtoframos plant was renamed once Renault became the 100% owner in 2014, is now dedicated to higher-priced SUVs where the extra price differential goes some way towards covering the higher wage bill compared to Togliatti. According to Theron, the cost of production is roughly similar to that Romania, home of Dacia (see interview).
This has allowed more investment in automation and 2018 saw the number robots in the plant almost double, from 45 to 85, mostly in the bodyshop. An additional 15 AGVs brings the total to 125.
The introduction of the Arkana has brought a renewed focus on quality and Theron has installed a third 3D measurement machine to help improve body geometry. However, aside from a new kitting area for the Arkana, to load up the parts that follow each car down the line, there's nothing special specifically for the new car. All models benefit from the changes, including new colours in the paintshop.
Employment stresses
At Renault Moscow, staffing is one of the trickiest aspects of the job for Theron, although adding shifts is not a problem. "In Europe, it's more difficult, you need to negotiate with the union. Here it's 100% flexible," he says. Training happens at one of 10 colleges around the plant and after one month of employment, staff are interviewed to ensure they're right for the job. But keeping them is more difficult.
"People move jobs a lot," Theron explains. "Unemployment in Moscow just 0.5% and a lot of people are just looking for the best salary to save and then go back home." Home can often be as far away as Uzbekistan, Tajikistan or Turkmenistan and local rented accommodation can be pretty rotten, which is why the company keeps a list of cheap but clean hotels to put up incoming staff.
Annual staff turnover is high at around 20% for the 3,800 workers in the factory, compared to just 6.5% at Togliatti. This is why Theron keeps a close eye on staff to ensure they're in the right position. "Keep one guy for six months, he will stay 3-4 years," he says. But it's still not easy. "We try to do more. My boss might say I need to reach 15% turnover, but I don't have a magic wand."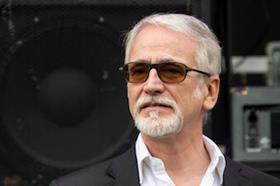 Q&A Jean-Louis Theron, plant director, Renault Moscow
Jean-Louis Theron is working his second stint at the Moscow plant following three years as deputy director starting in 2012. He then moved to India in 2015 to oversee Renault Nissan's manufacturing operation, where he helped industrialise the Kwid small SUV. He moved back to Russia in 2017.
The charismatic Frenchman, who has three tattoos and rides a Yamaha 1200 Super Tenere motorbike, talks to Nick Gibbs, about cameras, coping with downturns and the problems with Russian railways.
You're at 66% localisation now, what steps are you taking to improve it further?
Some local suppliers are subsidiaries of European companies, so they're at the right level, but we want to bring more Russian suppliers to the same level. Compared to when I was here five years ago, the difference [in the local suppliers] is huge. Then, supply chain management in Russia just wasn't something that really existed, but now you have a lot suppliers who are able to work with lean production.
So supply management was a bigger issue than quality?
It depends on the supplier. One supplier, yes, the main issue was quality of parts, but we have another supplier 4,000km from here, in the middle of Siberia, terrible place, but they are able to produce alloy wheels, and the level of quality – wow – really, really good. Better than Europe.
What can do here that you can't do in Europe?
We are able to have cameras everywhere on the working stations. In France the unions say we are spying on people. So, if we have a quality issue on the cars, we are able to check the film to see who the operator was. This is not a way to blame people, it's a way to train people up. The workers are okay with that.
Togliatti has had problems of theft. How do you discipline workers?
This is Russia. Discipline is clear. You have a saying 'Who is the boss?' If the boss is asking something, the people do it. Russian people are really always explicit. In Europe you have a lot of implicit code. The conditional doesn't exist in Russian. In Europe you will say, I would, I could. In Russia, you say: I want this. That's why Russians can seem aggressive and rude. When I'm back in Europe, I have to recalibrate immediately.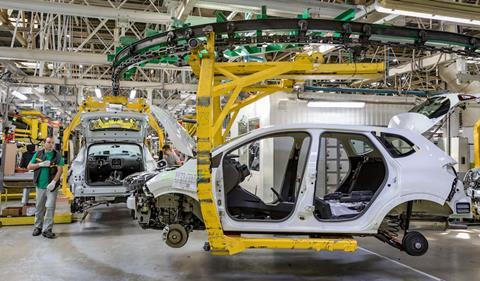 Do you have a railhead?
No, everything is by trucks. Previously we had some trains coming from Romania, but the problem is, you lose one train and you are dead. Lose one truck, it's 48 hours to hire another truck and bring it here. When you lose a full train somewhere, Russian railways absolutely don't care about your train. So, it's too risky, even if it was interesting in terms of price.
Which parts come from Romania?
The main part is the HVAC – the heating and cooling system. Some gearboxes come from Romania. We try to get everything from Lada [Togliatti] – they make Renault gearboxes and Renault engines, but we still have some coming from Cleon in France, and CVT gearboxes coming from Japan. We are trying to improve our localisation.
What's your staffing strategy for when sales slump?
We select our best-in-class in order to protect them. We had to do it during the crisis in 2014-15 when we moved from three shifts to one shift. Now we are at two shifts. We were over-qualified everywhere.
What about the people you let go. Do you pay them?
For a period that is negotiated yes, then we keep in touch. We have a list of people, so when we restart we can rehire them as a priority. I have a lot of people coming back now, I remember some faces.
What is the cost to build in Moscow compared to Romania?
It's close to Romania. Moscow is more expensive than Togliatti. The cost of local hires is high, but we have other advantages. We are close to Moscow City. Of course, we have a plan to increase the level of automation, but we need to find the right balance.
You say you have two new cars planned for the plant. Can you say which ones?
I can't say, but we know our workload for the next five years. We know where we are going compared to the situation in India, which is more complicated. We expect to be at full capacity in five years, but you never know.