Updated May 11 with on-demand video
Watch this livestream recording to hear directly from important industry experts on the key factors influencing and shaping battery manufacturing, and for practical insights into how manufacturers and suppliers can work together to address challenges and ensure they reap the benefits from growing battery cell and pack development.
This AMS Evolution Livestream will examine fast-changing production requirements as cell manufacturers and OEMs ramp up gigafactories and battery pack assembly. It will feature experts from producers and suppliers discussing current trends and the direction of battery cell formats and packaging.
Watch and learn about the outlook battery production, and key factors to consider in production, such as:
Factors in battery design and development that will impact production, including price, weight and performance
Regulations and technology impacting EV battery
Supplier expectations for battery materials
Battery plant and equipment and chemistry requirements
And much more
Speakers: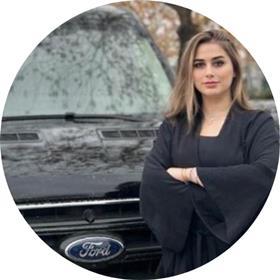 Aygen Ahsen Yıldırım
1T Battery Pack Manufacturing Engineering Chapter Leader
Ford Otosan

Aygen Ahsen Yıldırım is responsible for manufacturing engineering and production of battery packs for medium commercial vehicles (MCV) and heavy commercial vehicles (HCV) at Ford Otosan, including Transit, Transit Customer and F-Trucks, a key role as the carmaker ramps up EV production and builds a battery assembly plant in Koceali, Turkey. Erdoğan leads the team responsible for providing manufacturing engineering feedback on new battery pack design, as well as developing and commissioning new production approaches, technology, and equipment for battery pack production. She has been with the carmaker since 2017 as a vehicle engineer, before moving into battery manufacturing engineering in 2020. Aygen Ahsen Yıldırım has postgraduate degrees in mechanical engineering from Koceali University, and is currently pursuing a Ph.D. alongside her work at Ford.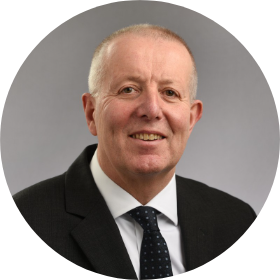 Alan Hollis
CEO
AMTE Power
Alan joined the Board of AMTE Power in September 2022 and as CEO is leading the business as it accelerates its growth strategy. Alan has a 20-year public company track record of developing and executing profitable growth strategies within engineering and manufacturing businesses with turnovers ranging from £4m-£200m.
In his last two roles, he was a Divisional CEO of Videndum (Vitec) Group plc ("Videndum") from 2015 to 2021, and a Divisional President in the USA in a division of NYSE-listed Crane Co. from 2014 to 2015.
In Videndum, one of Alan's portfolio businesses was the market-leading cine and broadcast battery design & manufacturer Anton Bauer. Previously, Alan held leadership roles within the automotive and aerospace component and system supply businesses of Doncasters Group, Firth Rixson and the PFW Group, as well as in the materials businesses of Delloro Stellite and Weir plc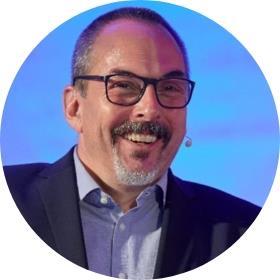 Holger Schuh
Global Senior Manager - Thermal Technologies
Henkel
Holger Schuh is a globally renowned expert in the field of Thermal Management Materials. With 30+ years of experience with a particular focus in the Electronics and Automotive industries, he provides deep expertise in EV battery systems engineering, design and production, having engaged with numerous projects with OEMs and battery manufacturers across the world. With multidisciplinary expertise in Product Development, Application Engineering, and Process Technology, Holger is an integral part of Henkel's team of battery experts, enabling current and next-generation battery designs with Advanced Materials.
Moderator: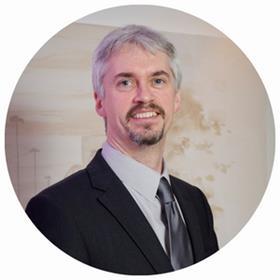 Nick Holt
Editor
Automotive Manufacturing Solutions, Ultima Media
With over 20 years' experience covering the automotive industry, Nick is responsible for editorial across Automotive Manufacturing Solutions. He has gained wide experience of automotive production operations, visiting OEM and tier supplier factories in Europe, India, China and the US.
Hosted in Partnership With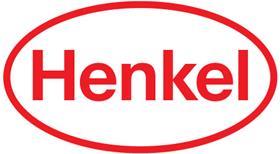 With its brands, innovations and technologies, Henkel holds leading market positions worldwide in the industrial and consumer businesses. The business unit Adhesive Technologies is the global leader for adhesives, sealants and functional coatings and provides high-impact solutions across more than 800 industry segments including Automotive under well-known brands like Loctite, Teroson or Bergquist. Henkel's E-Mobility division offers a wide variety of solutions which are specifically designed to optimize the design, assembly, performance and reliability of EV Battery Systems, such as: Thermal Interface Materials, Thermal Propagation Prevention Materials, Adhesives & Sealants, and Functional Coatings.
Henkel was founded in 1876 and today employs a diverse team of more than 50,000 people worldwide – united by a strong corporate culture, shared values and a common purpose: "Pioneers at heart for the good of generations."