Discover how digital collaboration can help you in achieving productivity and delivery goals through our brand new webinar, in partnership with Siemens Digital Industries Software.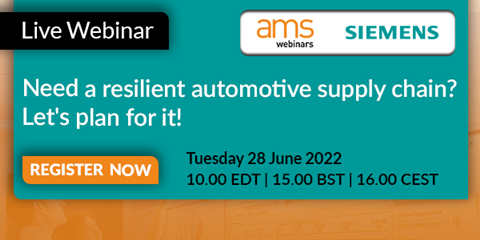 Today supply chain is often referred to as "complex" and "uncertain" and that's true! Yet achieving a resilient supply chain has become more and more critical, especially in automotive industry.
OEMs and Suppliers face intensifying competition and increasing demands for higher productivity and precise JIT/JIS delivery; however adverse regional and global events expose new supply chain vulnerabilities. How can your company achieve its manufacturing goals and meet customer demands – even when disruptive supply chain events threaten a cascade of manufacturing issues?
Join Barney Speller and Volker Albrecht from SIEMENS Digital Industries Software to learn how Manufacturing Operations and Supply Chain Management can work together to achieve a resilient supply chain and never let uncertainty disrupt your business!
Key Learning Outcomes
Discover what a resilient supply chain management entails, including three main pillars to strengthen your business.
Investigate how manufacturing planning and scheduling, as well as supply chain management, might benefit you.
Find out what digital technologies you can use to improve the efficiency and consistency of your supply chain.
Learn how to incorporate practical strategies into your daily activities to make your present procedures more resilient.
Gain familiarity with Siemens Digital Industries Software's offering for a resilient supply chain with the opportunity to ask questions at the end of the webinar.
Speakers: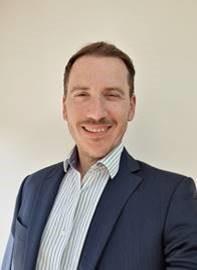 Mr. Barney Speller
Barney Speller is the head of Opcenter Advanced Planning and Scheduling (APS) within SIEMENS Digital Industries Software. His organization is responsible for delivering manufacturing planning and scheduling products and solutions across various industries, including the automotive industry. The Opcenter APS (formerly known as Preactor) portfolio includes both a strategic manufacturing capacity planning tool and a tactical detailed scheduling offering. He has over to 20 years' experience with Advanced Planning and Scheduling, where he has previously supported customers, worked on delivering solutions across multiple verticals and defined product direction as the Product Manager. Previous to his current role he worked for 3 years in the Strategy, Portfolio and Product Management team, gaining experience across other manufacturing operations domains, including Quality Management, Laboratory Management and Manufacturing Analytics. In his spare time Barney enjoys spending time with his family, walking his dog in the beautiful Somerset countryside and cycling.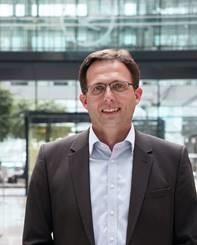 Mr. Volker Albrecht
Volker Albrecht is CEO of Siemens Digital Logistics. Together with his global team he supports customers across multiple industries to drive the digital transformation of the Supply Chain. Previously Volker was Vice President Strategy, Portfolio and Product Management for Manufacturing Operations Management (MOM). He led the strategy and portfolio/ product management for the complete MOM offering, including Manufacturing Execution Systems, Quality Management Systems, Advanced Planning and Scheduling and Enterprise Manufacturing Intelligence, across desktop, shop floor and cloud. With that combination of Supply Chain and the deep understanding of Manufacturing Operations needs Volker drives the convergence of Logistics and Manufacturing to the next level. Furthermore, he has extensive previous experiences in the automation arena as well as strong background in management consulting. At the beginning of his career, he was implementing CRM and SAP systems for Siemens. Before he joined DI SW, he was global sales and marketing head for Factory Automation Solutions. When not involved in the CEO business, he likes Basketball, a good BBQ and exploring the outdoors with his wife and two kids.