AutoForecast Solutions sees a value-over-volume focus, more shared components and some major shuffles in the ranks of top EV makers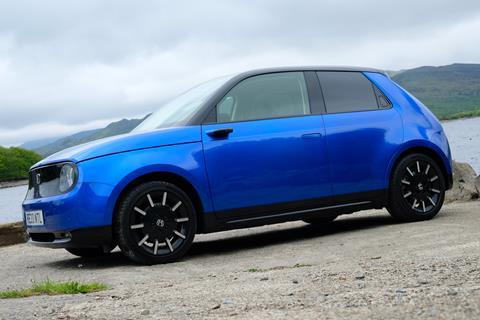 Rising from the ashes of a global pandemic and a semiconductor chip shortage, there is little respite ahead for the auto industry in the 2020s as it faces change extending far beyond the electric revolution.
AutoForecast Solutions (AFS) president and CEO Joe McCabe expects a focus on value over volume to provide the backdrop to a decade that will feature a muscling-in of start-up brands and changes in how we consume cars that will cost more, but last longer. These changes will have significant impacts on the global automotive manufacturing landscape.
"The stock market has been rewarding manufacturers based on what they are about to be in the future, not what they are today," McCabe told the audience of the May edition of the Automotive Manufacturing Solutions Evolution Summit.
"(Stocks) rose even during the pandemic because value per car was rising."
There is little from the pre-pandemic world that can still be taken for granted, he explained - neither significant growth in car sales, China excepted, nor that Tesla will remain EV top dog.
McCabe did predict some gradual easing of the semiconductor shortage, which AFS estimates to have led to about 6.6m units of lost production to date, from late 2022 or early 2023. That will be helped in part by ongoing creative work-arounds by automotive manufacturers, specifically a 'de-contenting' of dispensable features like heated seats or Bluetooth connectivity.
"It's not going to be a light-switch moment where all of a sudden, we have all of the chips in line. It's going to be a very long, drawn-out, painful process," McCabe said.
Post-pandemic market trends will diverge in China and North America. In China, unit sales will grow substantially for the rest of the decade to 30.3m by 2029 versus 2021's 24.6m.
But in the US, a forecasted jump of 1.4m sales in 2023 (16.25m) versus 2022 (14.85m) will be the last such this decade. Sales will take until 2029 to grow a further million over 2023 levels and remain below 2016's 17.8m units. By 2029 the US will surpass pre-pandemic sales while Canada and Mexico will linger below them.
According to AFS, Europe's numbers will rise steadily for the remainder of the decade, volumes which will restore sales close to pre-pandemic levels but not beyond them. The same pattern is likely to play out in Middle East & Africa and in South America, leaving China as the only market which can expect growth to new records in car sales going forward.
Globally, about one in five cars made in 2029 will be battery electric with about one in four cars sold in developed countries and in China featuring this powertrain, indicating that adoption will be slower in the developing world where some countries will face electricity grid obstacles before they can think about charging infrastructure.
McCabe noted that some other analysts had much larger forecasts for BEV market share.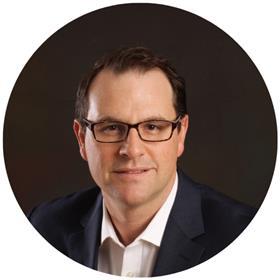 NEW, NIMBLE ENTRANTS
Raw sales figures are set to have less meaning for automakers as they increasingly abandon the pursuit of market share to chase the pricing power that comes with a more prestigious brand image and the eschewing of discounts, McCabe said.
That new emphasis on value at volume's expense could prove a well-timed strategy given the possibility of bottlenecks in the supply of battery metals during the ramp up phase of a transition to electric cars.
Then there's the fact that the comparatively small number of parts in an EV could extend the vehicles' useful economic life to beyond that of an internal combustion engine car.
"This is not a recession we're coming out of and business as usual and now, everyone fights for the same customer. You've got a different kind of consumer and a different kind of product. EVs will last longer … We're not going to get back to this massive-volume-to-play perspective," McCabe said.
The decade ahead could also see some shuffling in the ranking of the top electric carmakers too.
"It's going to be a constant horse race … We think that there is not a need to be No. 1 and we have not determined that No. 1 has been picked yet," he said.
McCabe sees Honda, a relative laggard in electric vehicle production and sales to date , overtaking Tesla in North American electric vehicle manufacturing by 2029, in what would be a remarkable change compared to today, especially with no plans to launch an EV in that market until 2024.
The AFS prediction is based on Honda's large footprint in the region combined with the electrification of 49% of its North America portfolio by 2029.
Globally, McCabe predicts Volkswagen will take the top spot, followed by Stellantis and then Tesla. The latter, which almost single-handedly sparked the transformation of the entire automotive industry, will not necessarily be under pressure to fight for the top rank among EV producers, as software grows in importance within its business model.
"Tesla, we feel, is going to stay in their lane. Tesla are going to run at full capacity of every plant they build. … I don't think Tesla needs to do 10 or 20 million units of cars a year. They can do their 2 and 3 (million) and still be the leader because by now they are legacy. They build an Apple ecosystem to their model," McCabe said.
He says it's "not if, it is when" Chinese auto brands will gain a presence in the US, with their ICE products' emissions having mostly barred them from Western markets to date.
New brands will gain a foothold too as companies like Foxconn, known for producing Apple's iPad, starts contract manufacture for carmakers. It recently announced plans to produce Fisker's PEAR model in Ohio from 2024. It is developing its 'Mobility in Harmony' open platform, offering a development shortcut and cost savings for manufacturers.
"(Contract manufacturers') expertise is going to be brought to the forefront," McCabe said. "It's not going to be building 250,000 of one vehicle. It's going to be building five different sets of 50,000 for different customers using the same underpinnings."
WATCH: Joe McCabe at AMS Evolution Summit May 2022
SPREADING THE COST
On the consumer end, a trend towards longer financing terms for car purchases is likely to continue given the higher cost of electric cars and the idea of price parity with ICE cars now more remote as competition grows for battery metals causing their price to surge.
"When we talk about affordability, it's not really there. It's just the fact that the newer consumers are prepared to spend more money over a longer period of time and 'shelter' the fact of how expensive these vehicles are," McCabe said, noting that 6-8 year finance terms were growing more common.
The picture AFS sees emerging is a shift away from an obsession with volumes towards more expensive cars that will stay on the road for longer and often be paid for over a longer period of time. For manufacturers, that is likely to involve some trimming to their sprawling industrial footprint and more shared input in cars beneath the skin.
"During Covid, a lot less vehicles were sold. A lot less vehicles were produced. The stock market went up on these manufacturers because shareholders said value per car is up. The idea of profit-building is up. If I can get there with less vehicles, it's a win-win as a manufacturer. I have less vehicles to service, if there are recalls, less to pay extra money on and I'm making more per vehicle so I can actually reduce my production footprint."