While leather remains a popular material for vehicle upholstery, fabrics made from recycled materials are gaining ground. Andrew Williams looks at the latest developments and challenges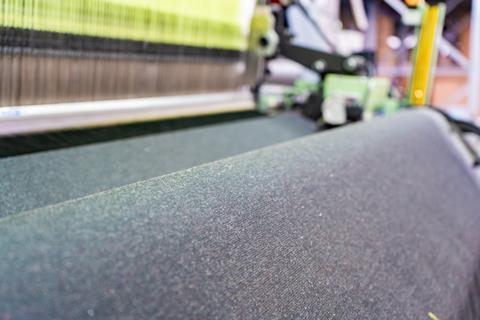 In a bid to improve the sustainability of their operations, more automotive manufacturers are making use of recycled materials in vehicle interiors. One recent example is Jaguar Land Rover (JLR), which will use Econyl nylon for floor mats and other trim. This novel material is made from recycled industrial plastic, fabric offcuts from clothing manufacturers and abandoned fishing nets recovered from the ocean.
A eucalyptus textile interior is also currently used in the Range Rover Evoque model, while the company also offers customers of the Evoque, Range Rover Velar and the electric Jaguar I-Pace the option of seats upholstered in a fabric made by Danish company Kvadrat. That material is a durable blend of wool and suede made from 53 recycled plastic bottles per vehicle.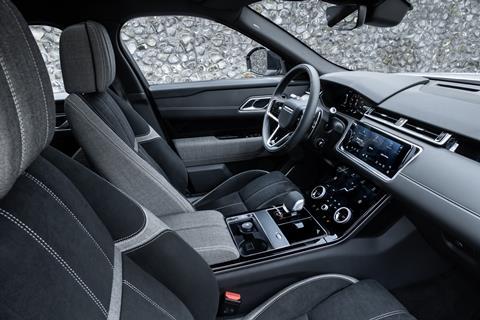 Mercedes-Benz also uses Econyl in the floor mats of the new S-Class. It claims that using the material instead of the usual oil-based products reduces emissions in production by 90%. Meanwhile, Audi offers seat upholstery and interior carpets made from a yarn consisting of up to 89% recycled PET bottles in its popular A3 model.
Looking at the whole value chain
Another German company making promising progress in this area is BMW, which uses a wide range of recycled materials in the interior of its i3 electric vehicle. Examples include Kenaf, a renewable raw material made from a plant in the mallow family, which is used in door trim panels. Elsewhere, BMW is using hemp, eucalyptus wood and yarn spun from plastic bottles. As Kai Zoebelein, BMW Group spokesperson – sustainability, explains, the German giant continues to consider additional options for using recycled materials in the interior of its vehicles.
"You always need sustainable solutions – not only regarding the material itself, but the whole value chain. Alongside lowering CO2 emissions, resource management also plays a central role in the BMW Group's business model. For instance, electromobility cannot rely solely on primary materials in the long-term," he says.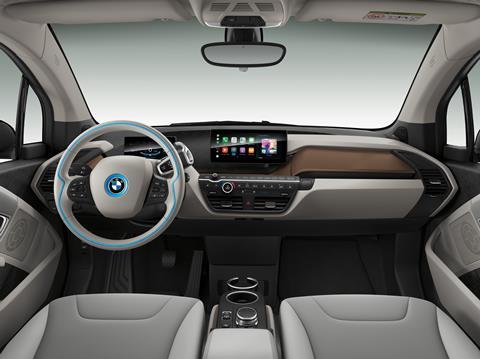 "The underlying flow of resources needs to change. By making the recycling chain more transparent, we aim to create high-quality secondary material and enable ourselves to track actual further use of raw materials in the cycle. Innovative recycling concepts allow companies to use important raw materials much longer – in closed loops. This is good for the environment and also helps to reduce the CO2 emissions of the vehicles," he adds.
"electromobility cannot rely solely on primary materials in the long-term" – Kai Zoebelein, BMW Group
Circular Economy
In addition to major car manufacturers, a number of smaller-scale project teams are also engaged in the development and use of innovative recycled materials in vehicle interiors. One interesting example is Netherlands-based TU/ecomotive, a student team at the University of Technology of Eindhoven, which has recently produced the Luca electric car to demonstrate the full potential of recycled materials.
Matthijs van Wijk, public relations manager at TU/ecomotive explains that the design and construction team wanted to use the interior as a showcase of what can be done with waste materials. "For example, Luca has two very comfortable, custom seats with cushions made out of a combination of coconut fibre and horsehair. The fabric surrounding the cushions is made out of recycled PET but looks and feels as if it is suede," he says.
Other parts of the interior made from recycled materials include the central tunnel, which contains a plastic additive made out of household waste. Even residual materials left over after the car has been manufactured are put to good use. For example, small pieces of flax can be pressed together with waste plastic from the ocean to make what van Wijk describes as stylish, useable plates.
According to van Wijk, the TU/ecomotive team was particularly motivated to manufacture the Luca model because "humanity is producing 2,100,000,000 tons of waste each year, while also using too many resources," he says. "We believe that it is necessary to move towards a circular economy and think that using our resources better is an important step for this. That is why we wanted to show that waste is still a valuable material that can be used in many complex applications."
"The main challenge for us was the use of plastic out of the ocean. This is quite hard to work with since it consists of different plastics and has been in the ocean for many years. Fortunately, we have great partners with lots of experience that can help us with this kind of challenge," he adds.
"Humanity is producing 2,100,000,000 tons of waste each year, while also using too many resources" – Matthijs van Wijk, TU/ecomotive
EU Project
Elsewhere, an EU-backed initiative is developing solutions for recycling old clothes made from mixed fibres into new yarns and fabrics for use in the automotive industry. The Recycling the Automotive Interior project is a consortium consisting of spinning lab Texperium, machine manufacturer Trützschler, FBBasic and C2C-Expolab.
Laura Kunze, team lead for innovative material development at lead partner Imat-uve, explains: "The idea of using mixed-fibre waste is mainly about finding a solution to using the high-quality textile fibres as long as possible and keeping them in the textile cycle. Especially when considering the large areas in the automotive interior and the life cycle of a vehicle, we believe that this is a sensible use that can have an influence on the carbon footprint."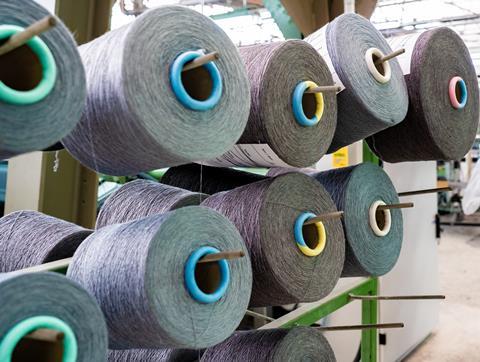 Weaving tests have already shown that the yarns are suitable for use in seat covers, but applications in the field of interior door panels, dashboards and other trim pieces are also under consideration. According to Kunze, one of the key challenges for the consortium is the long list of technical requirements for materials used in automotive applications, including those relating to abrasion resistance, VOC (volatile organic compound) emissions, flammability and the 'processability' of the material.
Because the basic material contains comparatively short staple fibres, special processes had to be developed to ensure that the resulting yarn would have the required performance.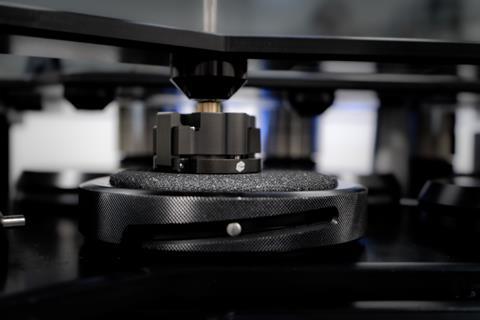 Frans Beckers, founder and owner of FBBasic, explains that "the scaling of the processes is also a tough nut because new infrastructures and processes have to be designed and implemented. Ultimately, we call upon textile manufacturers to develop and produce real circular products, so more and more end-of-use textiles are suitable for a variety of qualitative next-use applications, among which automotive textiles."
The project will run until the end of 2021, but Kunze reveals that the consortium is already in discussions with several OEMs that would like to use the material in the future. One OEM and several suppliers reportedly have concrete plans to develop seat covers with the recycled material.