The UK press was rather excited recently when one of the Sunday papers claimed that the Ford Mondeo would be axed. Given that this model is not, and has never been, made in the UK, such concern was perhaps surprising. This was part of a wide-ranging story that Ford was considering cutting 12% of its global workforce, slashing the model line-up with most cutbacks in Europe. However, Mondeo fans' concerns were assuaged a couple of days later when Ford denied it would cut the Mondeo, instead planning to update the model. However, changes to its European operations seem inevitable given the US$73m loss in Q2/2018 alone, amidst declining diesel sales and falling volumes of ageing models, including Mondeo.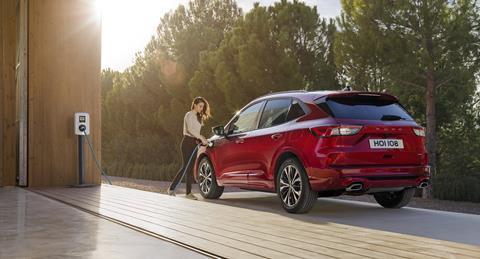 While Ford's ultimate plans for Europe remain to be confirmed, the company is embarking on yet another restructuring. At the end of August, Ford's credit rating was cut to just one level above junk by Moody's in direct response to reports of the restructuring, which it said would take several years to complete. Not only would this take time, but it would be expensive. US$11 billion has mentioned as the sum involved, equivalent to $120,000 per expected job cut; by comparison, VW is in the midst of a restructuring plan at an estimated cost of $135,000 per job.
Ford's CEO Jim Hackett has put the company on what he calls a fitness drive to get Ford ready for the future, but with declining sedan sales and the need to invest in SUVs, crossovers, EVs and autonomous vehicles, the pressure on its financial resources is significant. In addition, it has to adapt its global manufacturing and component sourcing plans to cope with the unpredictable and changing tariffs and trade policy of President Trump (in response to which it has already decided against importing the next Focus from China). And while it battles with this litany of challenges, Moody's has drawn attention to Ford's softening domestic margins, its Chinese operations turning from a modest profit in H1/2017 to a US$633m loss in H1/2018, continuing losses in South America and further losses in Europe, largely due to Brexit.
Ford was the only one of the US Big Three not to need US government assistance in the 2008-09 crash and while it survived that downturn alone and intact, major change is now on the horizon. It has already committed to cutting sedans from its US line-up and while these vehicles may have a stay of execution in Europe and China, its future European model line-up will likely be very different to today's range. Notably, while Ford has committed to expanding its SUV, EV and autonomous vehicle range in the US, Bob Shanks, its chief financial officer, has said Ford is "looking at a major redesign in our business, particularly overseas markets".
Quite what Ford is going to do remains to be seen; it needs more expensive-to-develop new models in fast-growing segments, but has it got the financial, and engineering, resources to develop these in a timely manner? In the meantime, sales of traditional models are declining, while existing investments in diesels are proving expensive to maintain or update and probably unnecessary in the long term. A partial solution may emerge in the form of JV in LCVs with Volkswagen, but ironically LCVs (especially in Europe) is probably the one area which Ford is strongest, with low cost production (in Turkey) and market leadership for the Transit. Bob Shanks has promised to release "an overall narrative" in due course. For some, not least its employees, Ford's future plans need clarification sooner rather than later.