Zhao Chunlin of Zeekr sits down with Michael Nash to talk about the company's 'intelligent factory' in Ningbo, China, as well as the various challenges that come with EV production
In March 2021, just over two years ago, Chinese car giant Geely launched its premium pure electric subsidiary Zeekr. The new marque emerged after five years of preparation, targeting the luxury electric market on a global scale, competing with the likes of Tesla and NIO.
Its first model, the 001, began rolling off the production line several months later at a facility in Hangzhou Bay, Ningbo, China. Little was publicised regarding the factory and its capability, but it produced over 72,000 units in 2022, and Zeekr has since set a target to be selling 650,000 units by 2025, of which a significant percentage will be made in Ningbo.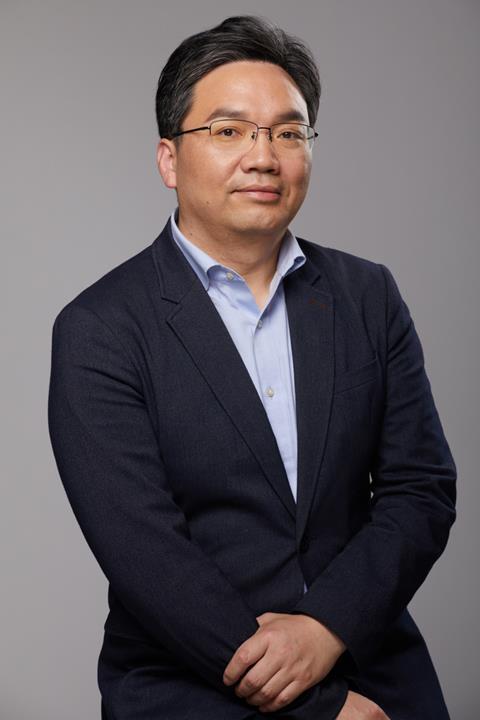 Speaking to AMS, Zhao Chunlin, vice president of Zeekr and plant manager at Ningbo, sheds some light on the factory, and discusses the various challenges facing electric vehicle production in an increasingly competitive segment.
Can you provide some background on the Zeekr factory – what is the short history of this plant, what are the key details, and what makes it unique?
The Zeekr factory covers an area of approximately 2,000 acres and has a planned dual-shift production capacity of 300,000 sets. Construction started at the end of 2018 and it officially commenced operations in the third quarter of 2021. As a factory exclusively manufacturing high-end pure electric intelligent vehicles, the facility adopts digital design, digital process simulation, and digital operations. It is a 5G fully connected factory that can meet the customised production needs of users and has been honored as one of the first "Future Factories" in Zhejiang Province.
The company recently announced that it uses megacasting at the plant. How does it work, why did you decide to adopt it, and does it give you a competitive edge?
Integrated megacasting technology is an innovation in traditional automotive manufacturing processes. It allows for a lighter vehicle body and improves efficiency, shortens the supply chain and enhances manufacturing scale. Our integrated megacasting technology, mainly applied to automotive chassis structural parts, consists of refining, die-casting, machining and assembly processes. Based on integrated megacasting technology, Zeekr has established the world's first large-scale integrated die-casting L4 smart production line for structural components. It features characteristics such as self-diagnosis, self-adaptation and self-learning, and covers quality traceability systems that span the entire process, material logistics and product lifecycle. The line achieves 100% automation rate, more than 30% comprehensive efficiency improvement, 20% reduction in scrap rate and 10% decrease in energy consumption. The flagship model Zeekr 009 is the first to be equipped with a large-scale integrated die-cast rear aluminum body, measuring 1.4m by 1.6m. This has increased the bending stiffness of the 009 body by 11% and the torsional stiffness by 9.5%, reaching 36,450 Nm/deg. It solved the safety concerns for rear passengers in MPV models.
Are you using any other technologies that give you an advantage over competitors?
We employ fully digitalised intelligent manufacturing, utilising 5G-enabled digital transparency management, big data to improve manufacturing processes, virtual reality technology and highly automated production and testing environments for advanced autonomous driving. With our 'digital brain' we can see the application of digital twin technology, which enables 1:1 virtual simulation and optimisation of the entire factory's production line layout, process flow and manufacturing processes. At the same time, through the industrial internet, relevant personnel can accurately grasp the production status of each vehicle anytime, anywhere.
We have a fully enclosed and automated five-stage production line with a total tonnage of 6,900t, featuring one mould producing four components, far surpassing the traditional model of one mould producing two components. For welding, we have 703 flexible robots achieving 100% automation rate, enabling full flexibility production for three platforms and six vehicle models simultaneously. We also have a high-quality and environmentally friendly paint shop, featuring the first DuPont circular light corridor in China for inspection and RoDip electro-deposition immersion coating. In final assembly, key processes are realised through fully automated equipment such as automatic gluing and installation of front and rear windshields, fully automated chassis assembly, automatic tightening of chassis and fully automated tyre installation.
What impact has the growing demand for customisation had on the factory, and how do you make sure you cater for individual customer needs?
Our factory can achieve over a million personalised configurations for a single model. From the moment an order is received, all component data is generated and matched in advance, and AGV intelligent logistics robots automatically transport them. Users can customise the products according to their preferences and needs, including body colour, wheel styles and even audio and suspension systems.
Behind this customisation lies digitisation, where seemingly simple steps involve countless combinations of different components. From order placement, the 'digital assembly line' spans across all departments, connecting sales, finance, supply chain, factory, logistics and service teams.
Zeekr has lofty ambitions for EV sales in 2025 and beyond. What are the key challenges that need to be addressed to ensure global, large scale EV production can go ahead?
The hardware and software of the smart factory need to be customised according to the production process. Due to the potential of frequent updates to technology and high investments, costs and benefits should be balanced. To ensure our factory can keep up with the developing industry, we must maximise value for the customer, improving the quality of the factory, reducing cost and increasing total efficiency. At the same time, the smart factory was born in the digital era, which leads to higher requirements on intelligent perceptual control, deep data application and service transformation. Terminal intelligence, connectivity ubiquity, computing marginalisation, network flattening, service platforming and security enhancement will become the direction of future technology development. Rapid developments could bring relative changes in organisation and procedure. To meet these challenges, Geely has carried out an overall plan of perception control, connectivity, data depth application and data security.
Are there specific areas of the plant that you expect to change drastically to enable large scale EV production?
Final assembly is the symbol of the modernising industry. It has the most complicated processes and is the most challenging in terms of quality control. The Chinese auto industry changes extremely quickly in order to meet the different needs of users. Flexible production, and particularly flexibility in final assembly, will be very important.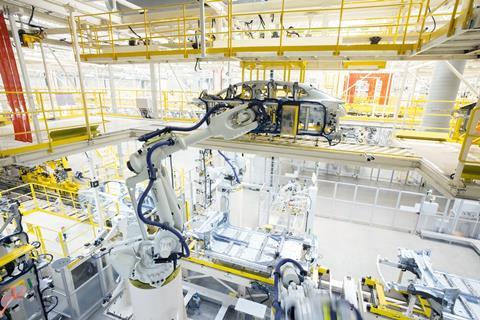 In the future, with the growth in users' demand for customisation, and diversified needs for aesthetics and user experience, the automotive industry will face dramatic changes. The challenges to the manufacturing process would be increasingly strong. One of them is the growth of various uncertainties in the automotive industry: the future development trend of products, the market demand and the coordination within the supply chain are all factors that are constantly changing. Therefore, flexible and agile production means that it can quickly respond to the complex and diverse market environment, effectively improve overall efficiency, reduce costs and shorten product development cycles, adjusting product strategies to create more value for users.
What do you think the role of the human worker will be in the car factory of the future? Will people still be important, or could all processes be automated?
Replacing the labour force with machines seems to be an irresistible trend that shows the progress of productivity. However, this does not simply mean that human workers won't be needed anymore. Instead, workers could be freed of manual tasks and play a more creative role, overseeing technical innovation, strategic planning, production supervision and maintaining the operation of intelligent machines.
Do you think car factories will eventually be carbon neutral? If so, how might this be achieved?
Under China's dual carbon policy, Zeekr consistently follows its own path of sustainable development. For example, our factory's photovoltaic power generation covers about 300,000 square meters, with a total power generation of about 40 megawatts a year.
By reducing the ecological footprint caused by production and logistics, Zeekr is working on being the leader of the industry with the plant's goal of achieving carbon neutrality by 2030.
How will Zeekr use knowledge gained from its parent company Geely to help prepare for future challenges?
To achieve long-term sustainable growth, any brand must find a breakthrough in a constantly changing environment. Therefore, Zeekr has invented its own path in the EV industry as a pure EV brand built with the strength of years of proven auto development and manufacturing. With the foundation and global resources accumulated by Geely for over 36 years, Zeekr is empowered with confidence. We are using all the strengths of our internal eco-system thanks to Geely combined with the soul of a start-up, where we can be completely focused on the user experience and act faster to bring the best customer experiences to life. In the future, Zeekr will continue to keep the values of equality, diversity and sustainability, focusing on the research and development of advanced technologies for intelligent electric mobility, co-creating the ultimate user experience.