BMW is investing more than 4.2 billion ZAR ($224m) in the electrification of its plant in Rosslyn, South Africa.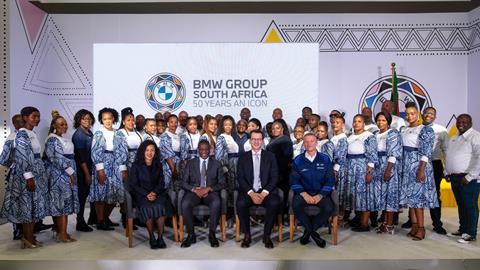 The plant was founded fifty years ago as BMW's first foreign facility. In the years since then, the plant has produced more than 1.6m vehicles and exported them to more than 40 countries worldwide, including 14 nations in Africa. The carmaker said from 2024, the plant will manufacture the BMW X3 as a plug-in hybrid for global export. Alongside the monetary investment, BMW will also provide specialist training for more than 300 employees at the plant to enable the electric vehicle (EV) production.
"In South Africa we have not just set up a plant that offers employment and contributes to the country's industrialisation, for the last 50 years we have also demonstrated the meaning of social responsibility," said Milan Nedeljković, board member for production and chairman, BMW South Africa.
The automaker plans to use the South African base as "a pilot market for innovations". BMW said the plant will be "a blueprint for social, environmental and economic sustainability". Since 2015, the plan has sourced part of its energy from a nearby biogas plant, known as Bio2Watt.
Around $1.6m will be donated to UNICEF to support young people in South Africa. Together, UNICEF and BMW will use the programme to teach science, technology, engineering, arts and mathematics to thousands of young South African children.
The carmaker's previous investments in the country include opening further offices in the area for its global IT hub last year, which are now home to 2,000 employees providing global services for the BMW group, and piloting direct sales with trading partners in South Africa in 2020.
In 2018, BMW announced it would be spending 6 billion ZAR ($52m) to prepare the Rosslyn plant for the production of the X3, 3 billion of which was to be set aside for suppliers, launch costs and training of employees, while the other half of the investment was to be spent on state-of-the-art infrastructure.