Coatings, adhesive and sealant application equipment, plays a crucial role in enabling the efficient implementation of advanced materials in the EV battery manufacturing process. SAMES discusses how its technologies and experience can be instrumental in ensuring the quality and safety of EV batteries.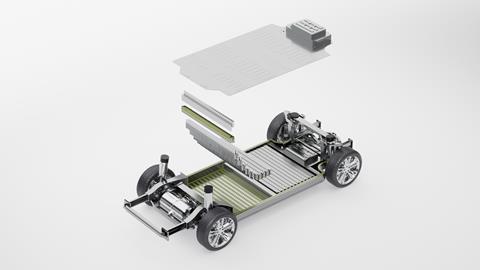 Starting in the 2010's as a marathon, the race to electrification has now become a sprint for European OEMs, following the EU's decision to ban combustion engines in vehicles sales from 2035.
As the world grapples with the urgent need to combat climate change and reduce greenhouse gas emissions, European countries have taken a proactive stance by embracing EVs as a crucial aspect of their sustainable transportation strategy.
One of the driving forces behind the surge in EV adoption is the EU's ambitious target to reduce CO2 emissions from vehicles. Stricter emissions standards have required car manufacturers to make significant changes. In 2020, the average CO2 emissions from new cars sold in the EU were 107.8 grams per kilometer – down from 122.3 grams per kilometer in 2019, followed by an increase of 7.5% to 116.3 grams in 2021.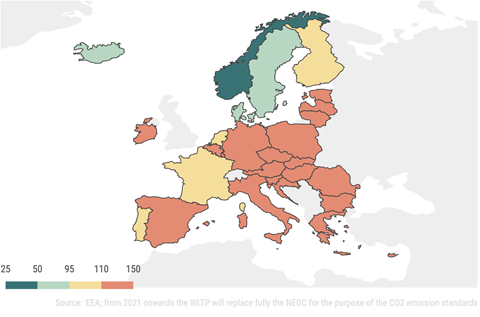 Another critical aspect of Europe's EV revolution is the establishment of battery manufacturing facilities throughout the region. These facilities are essential for securing a stable supply chain for EV batteries, reducing reliance on imports. Europe has made significant strides in this area. Luca de Meo, ACEA President and CEO of Renault Group, highlighted the automotive industry's commitment to decarbonisation. "Globally, vehicle manufacturers and battery makers are investing $1 trillion this decade in the transition to EVs – an amount that is way higher than any other industry."
In fact, Europe is set to host around 35 new battery factories by 2035. This ambitious plan demonstrates Europe's commitment to becoming a global leader in EV technology and sustainable energy solutions.
Several national-flagged projects are underway – companies planning plants under public/private partnerships include ACC (Automotive Cells Company) and Verkor in France, AESC and Britishvolt in the UK, Italvolt in Italy, Basquevolt in Spain, Northvolt in Sweden and Freyr in Norway. Car manufacturers are supporting many of these investments, and investing directly into their own factories (VW, SEAT, Stellantis), and it is not only European companies that benefitted from the support – Tesla's Berlin Gigafactory received some $1.4 billion in German federal and state support, followed by CATL (Contemporary Amperex Technology Limited), Samsung, Panasonic and SK innovation.
If all the gigafactories can make it to the production stage, they could collectively be delivering as much as 460 GWh worth of battery cells by 2025, and 1,144 GWh by 2030; enough to power over 90% of expected new vehicle sales in that year. According to Transport & Environment's analysis, this would give Europe a 20% market share of global cell production by 2025, making it second only to China.
The electrification of cars in Europe not only benefits the environment but also stimulates economic growth. It has led to the emergence of a robust EV industry, creating jobs and fostering innovation in electrode manufacturing, cell assembly, cell finishing, and module and pack production.
How materials coating and the application process are key to EV battery efficiency
Automotive OEMs are integrating more of the process to improve performance of EVs on both the hardware and software sides, while aiming to decrease the total cost. They are all planning a global and long-term strategy. Toyota recently revealed its plan to move to Lithium Iron Phosphate for its popularisation battery. This will result in 20% increase in cruising range, and a 40% cost reduction between 2026-2027, and will be followed by a high-performance battery combining a bipolar Lithium-ion and high nickel cathode structure (resulting in a 10% cost reduction) between 2027-2028. In the long-term, solid-state batteries will break through from 2028 to increase cruising range by 20% and much faster charge times (10min SOC 10-80%).
SAMES, an expert manufacturer of coating, adhesive and sealant application equipment, plays a crucial role in enabling the efficient implementation of advanced materials in the EV battery manufacturing process. Their expertise in providing solutions for precise and reliable application of mono or multi-component materials is instrumental in ensuring the quality and safety of EV batteries.

For dielectric coating, SAMES offers state-of-the-art equipment that precisely applies the insulating material between battery cells, and on cooling plates. Their sprayer is designed to deliver uniform and consistent coatings, minimising the risk of electrical issues within the battery pack. This ensures that the insulation is reliable, contributing to the overall safety and performance of the battery.

When it comes to fire protection materials, SAMES equipment facilitates the accurate application of these critical substances. The machinery allows for the controlled and even distribution of fire protection materials within the battery pack. In the event of a thermal runaway, these materials create a protective barrier, granting passengers ample time to safely exit the vehicle. SAMES' technology ensures that the application process is both efficient and effective, enhancing the safety measures in EV batteries.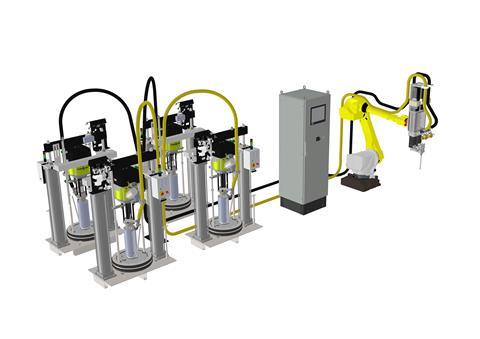 SAMES also provides solutions for gap fillers and thermally conductive adhesives, which are essential for heat dissipation and component fastening within the battery pack. Their equipment enables precise dosing and application of these materials, ensuring optimal thermal management. This is crucial for maintaining the battery's temperature within safe limits and maximising its performance and lifespan.

When it comes to adhesive applications for bonding cells and module frames into the battery pack, SAMES' equipment offers precise control and consistency. Their machinery guarantees a strong and reliable bond, contributing to the structural integrity of the battery pack.
Lastly, SAMES facilitates the sealing process for closing battery pack housings, whether through CIPG (Cured in Place Gasket) or FIPG (Formed in Place Gasket) methods. Their equipment ensures accurate and uniform sealing, preventing the ingress of moisture and contaminants, and contributing to the overall durability of the battery pack.
In conclusion, SAMES plays a key role in the electrification of cars by providing advanced equipment for the precise application of materials critical to EV battery manufacturing. Their expertise and technology contribute to the safety, efficiency, and performance of EVs.
This transition to electric mobility represents a bold step towards a greener, more sustainable future for Europe and the world. As technology continues to advance, EVs and domestically produced batteries will become an even more integral part of Europe's transportation landscape, driving us towards a cleaner and more environmentally friendly future.
About SAMES
For nearly a century, SAMES has been providing services and equipment for the application of liquid and powder paints, adhesives and sealants adhesives and sealants to bond, protect and beautify all types of surfaces.
We design, produce and market complete solutions - manual guns, automatic and robotic sprayers, dispensers, pumps and dosing machines… We offer solutions at the cutting edge of technological innovation, at the service for the industrial efficiency of the most demanding customers, and respectful of the environment.
In addition to delivering products, our services include the audit of your installations and the advice, training, repair, assistance in programming your robotic installation: more than a supplier, SAMES is the partner of your performance.
We simply apply the most efficient solutions.