Both carmakers and suppliers are cutting jobs at European factories as the decline of diesel continues. Michael Nash provides an overview
Diesel sales in Europe have been falling for years. The latest statistics from the European Automobile Manufacturers' Association (ACEA) show that diesel vehicle sales across the EU decreased by 17.2% and 2.6 million units during the first half of 2019 when compared to the same period in 2018.
Some carmakers have stated intensions to halt the production of diesel variants as they attempt to cater for consumer needs, and this is having a knock-on effect with suppliers. One of the major resulting factors is job cuts.
Carmakers
According to a report by Reuters, Honda will cease production of diesel vehicles in Europe by 2021. The company reportedly intends to focus instead on vehicle electrification, with the goal of electrifying all its cars sold in Europe by 2025.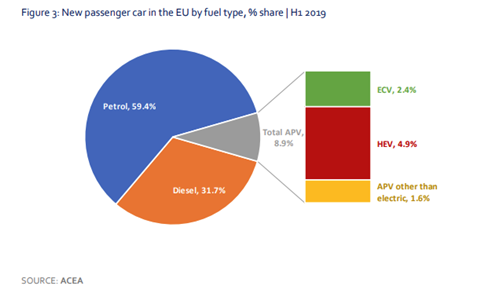 Back in February 2019, news came that Honda was closing its only factory in the UK in 2021, with the loss of around 3,500 jobs. This is currently home to the production of the company's 1.6-litre diesel engine.
Furthermore, the new CR-V, Honda's popular SUV, is not offered in a diesel variant, but instead includes gasoline engines and hybrid powertrains. The next generation Honda Jazz is also expected to have the same powertrain variants.
Back in 2017, Volvo Cars said that all its vehicles would incorporate some level of electrification as of 2019. And soon after, the Swedish OEM announced plans to ditch its diesel offering of the S60.
"Our future is electric and we will no longer develop a new generation of diesel engines," commented Håkan Samuelsson, president and chief executive of Volvo Cars. "We will phase out cars with only an internal combustion engine, with petrol hybrid versions as a transitional option as we move towards full electrification. The new S60 represents the next step in that commitment."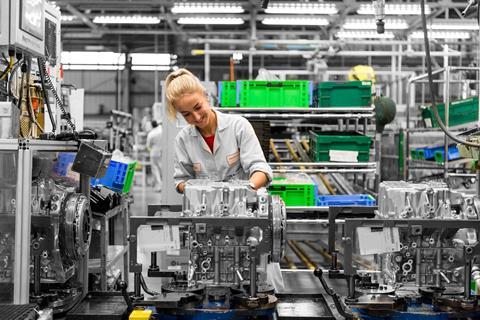 It is no surprise that brands across the Volkswagen Group have been stepping away from diesel. In 2018, Porsche said it would no longer be making diesel variants. FCA has also announced that it would stop making diesel-powered cars by 2022, and Toyota has started to scrap diesel variants in its latest models such as the Auris.
Numerous other companies such as Jaguar Land Rover and Nissan blamed the decline in diesel demand for the cutting of jobs in their European plants, as well as referencing political uncertainty due to Brexit.
Suppliers
While the decline in diesel sales across Europe are evidently impacting carmakers and their operations, it is also having a noticeable impact on suppliers.
In a recent interview the German publication Süddeutsche Zeitung, Bosch CEO Volkmar Denner revealed plans to adapt its manufacturing operations in line with the decline in diesel demand across Europe. "There will be consequences for our employees, above all in the diesel plants," he confirmed.
Continental, for example, has revealed plans to cut production across several plants in Europe and the US. By doing so, the company hopes to reduce its annual gross costs by around €500m (US$546.68m) from 2023.
"Thanks to our organisational realignment, our solid balance sheet structure and our Strategy 2030, we are well prepared for the challenges ahead," explained Continental's CEO Elmar Degenhart. "We see the technological upheaval in our industries first and foremost as a huge growth opportunity. With our structural program, we are also responding proactively to the crisis in the automotive industry and, like 10 years ago, we will emerge stronger."
The company's diesel offering in particular is taking a big hit. Specifically, it will stop making hydraulic components for diesel engines at its Roding and its Limbach-Oberfrohna plants, both of which are in Germany. Around 1,800 jobs will be under question, though the supplier has expressed intensions to transfer around 800 of these workers to "similiar functional areas".
Other Continental facilities in Germany, Italy, Malaysia and the US are also being closed, where production of electronic components, brake systems and tyres takes place.