Developments in data management are making digital tools that will support closer cooperation between vehicle engineering and manufacturing operations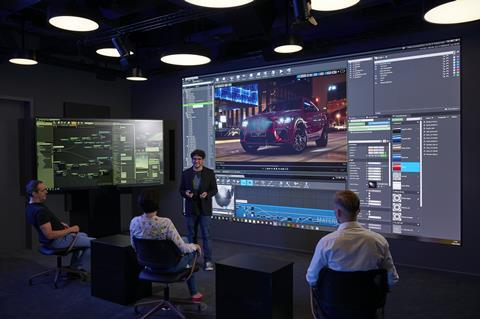 When the U.S. Census Bureau reported a surge in demand for manufacturing robots – almost $506m of new orders in June – they attributed much of the growth to new manufacturers of electric vehicles. Although many automation suppliers have seen orders increase by 50% or more already this year (Reuters), most are reluctant to significantly increase capacity for what they see as a spike in demand. To prove its point, the news agency quoted Andrew Lloyd, electromobility segment leader at Comau, stating, "There is a natural point where we will say 'No' to new business."
Heiko Wenczel, director of industry management at Epic Games and head of their Detroit lab, believes this is just one of many pressures that are causing a dramatic increase in the rate of digitalisation in manufacturing. "When you can't scale the expert workforce quickly and your automation is on skyrocketing lead times, you start to look around for new ways to boost the efficiency of what you already have," he says. "What you find is that the big wins from here will be about information; how you use your investments in automation more efficiently, how you break down barriers between functions and how you accelerate everything, from manufacturing engineering to training. Just in time methodologies need to be revisited too and enhanced with the capabilities of real-time technology."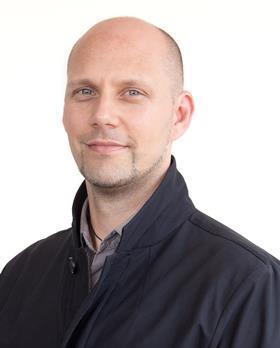 Using data more effectively
The IT infrastructure is already on its way. AMS recently reported that Volkswagen North America says it will invest around $1billion to achieve a productivity boost of 30% by 2025, with much of this budget spent on intelligent control systems including AI and cloud-based information systems. "There's a huge range of data becoming available, but most of it is used tactically rather than strategically," comments Wenczel. "The next big step comes when you think through how you could use this data to plan and work more efficiently, not just in a specific area but across everything you do."
At the heart of Wenczel's vision is a combination of the much-discussed "digital twin" concept and real-time visualisation technology (2D, 3D and Extended Reality) such as that developed by his company, originally for the computer games industry. As his colleague Doug Wolff, technical manager for Epic's
automotive business, points out, this approach is already used to model cities (an example is Shanghai) in considerable detail, covering everything from air quality to traffic flow; if you want to know the impact of longer periods between traffic light changes, replay the real world with the new settings. Why not a manufacturing facility?
"A digital twin powered by real-time data gives you the ability to rewind time," explains Wolff. "It's a perfect solution to system-wide fault finding, continuous improvement and planning. You can change as much or as little as you want, view the effects on throughput, identify bottlenecks, test failure scenarios and optimise with the certainty that you understand the total system impacts."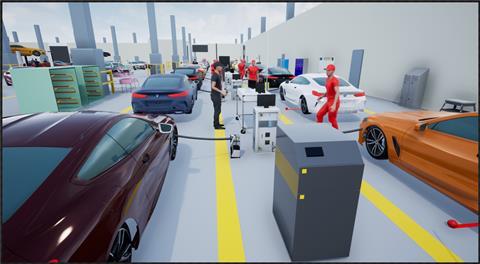 Another benefit is the training/calibration of AI. "We are already working on this with a vehicle manufacturer, but at this stage only at a manufacturing cell level," adds Wolff. "By creating a digital twin of the complete system in which the AI-controlled devices operate, you can create limitless real-world scenarios and identify more of the 'unknown unknowns' that can bug AI controls."
Early implementations are likely to be less extensive, for example to support the design of additional short lines or manufacturing cells that can simplify the introduction of different powertrain technologies. BMW is already using Epic's Unreal Engine to help it design and optimise this type of facility upgrade, as well as to plan production facilities for new pure electric models.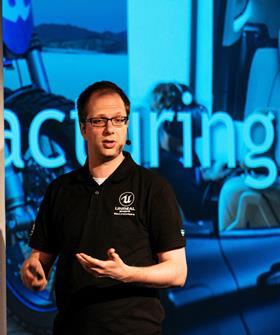 Wolff points out that while system suppliers are now offering 'digital twins' to help with such planning tasks, these are simulations rather than digital twins in the true sense, so while they are effective within their limited objectives, their scope for wider development is limited. As the datasets from manufacturing operations become increasingly rich, integration becomes increasingly valuable, but that needs a more sophisticated technology platform. Although Wolff and his team are already supporting a German vehicle manufacturer developing a digital model of an entire manufacturing hall, he says it will be five years before we see fully configured, true digital twins of entire manufacturing operations.
"A digital twin powered by real-time data gives you the ability to rewind time," Doug Wolff
Single source of truth
Things are happening more quickly in the vehicle engineering offices, where Wolff suggests the development of digital twins is significantly more advanced. "There are some deeply impressive implementations of our technology within vehicle design and engineering, but each one is generally standalone, typically to help resolve a deep technical challenge that would munch through impossible amounts of resource if addressed using conventional approaches," he explains. "The big step will be the introduction of a single, company-wide model of the vehicle that begins its life with the earliest styling concepts, develops through R&D and vehicle engineering before supporting manufacturing, vehicle personalisation and then marketing and sales." The ultimate goal – one which Wolff says is approaching rapidly – is for the VR model to become what he calls 'a single source of truth'.
"A direct link to CAD will mean a common VR model can be employed at each stage of the vehicle's product life without conflict, duplication or any of the risks that can plague parallel engineering," he enthuses. "That also means that it offers tremendous value as a tool for optimising manufacturability and then manufacturing systems and operations, using a digital twin of the vehicle that is always current."
For manufacturing engineers, perhaps the biggest benefit will be the ability to run the build of the digital twin as it would be in assembly operations. Today's engineering models, generated by development engineers, break down by system so are viewed hierarchically. "With a fully implemented digital twin, you can view the vehicle in assembly order, allowing fit, sequencing and access issues to be more precisely identified before hardware and allowing tooling to be ordered earlier," says Wolff. "The object is to be able to reshuffle the vehicle engineering data so it can be looked at from a manufacturing perspective."
This will allow different assembly strategies to be tested, bringing modules in at different points, changing module definitions to improve manufacturability and generally having greater input from manufacturing specialists during vehicle engineering. "We are at the early stages of these techniques, but the programmes I've worked on show very encouraging results, particularly where there are complex variations such as ICE, PHEV, HEV and EV options on the same platform," states Wolff.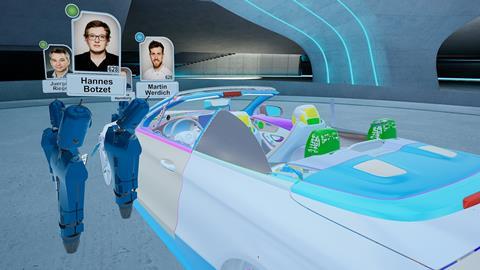 Creating a digital thread
Another benefit of the "single source of truth" that is catching the attention of manufacturing leadership is that it facilitates the creation of a comprehensive 'digital thread' for each vehicle model; that is, an integrated view of the model's data throughout its lifecycle, across traditionally siloed functions. A unique benefit of a game engine is that it is a development platform, not a single task-focused solution. This considerably simplifies the building of interconnected applications all based on the same data.
"Engineering changes, whether driven by in-service data or manufacturability improvements, result in complex layers of change data," continues Wolff. "A "single source of truth" shared by vehicle engineering and manufacturing makes this process both easier to manage and more transparent, which can de-risk and simplify the introduction of future changes."
But it isn't all about the data: it's how people work together that can make a business fly. "Manufacturing is a great example of where there are multiple trade-off decisions, particularly around capital investment, product flexibility and vehicle engineering," he concludes. "These wide-scale digital tools bring numerous intrinsic improvements, but let's not forget the importance of breaking down silos to enable faster, better decision making. For me, one of their key benefits is how they help different specialists work more effectively together."