Crockett will move to the vice-president of manufacturing role from senior director, overseeing productivity and quality.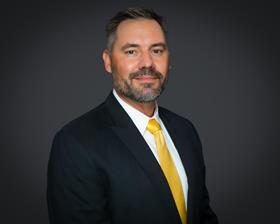 Japanese automaker Nissan has promoted Brian Crockett to vice-president of manufacturing at Nissan Smyrna from senior director.
Crockett will head up plant operations at what is Nissan's largest vehicle assembly plant in the US, overseeing productivity, quality, safety and promotion of sustainability.
With two decades of experience in manufacturing, the latter half of which has been spent at Nissan, he has climbed the ranks in various roles focused on production and supported significant product launches including the new launch of the Rogue, Pathfinder and Infiniti QX60.
"With our focus on building factories of the future, transforming our facilities and upskilling the workforce is key," said David Johnson, senior vice president, Manufacturing & Supply Chain Management, Nissan North America.
"Brian began his Nissan career as a production supervisor. He has the team-centric and hands-on leadership needed to deliver high-quality vehicles and an electrified future.