Having led the way on OEM collaboration and cooperation, Renault and Nissan seem set to unwind their alliance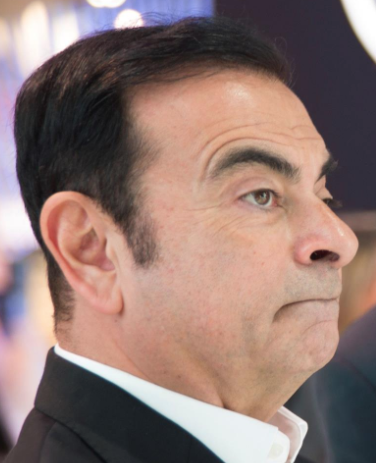 Carlos Ghosn's departure from Japan has been one of most widely reported stories in the early days of 2020. While the world's press has got very excited over how he fled, seemingly in a large musical instrument travel case (something which Yamaha – the reported maker of the case involved – recommend people do not copy!), and the legal battles now facing Ghosn, what will happen to the multi-faceted Alliance will determine the short- and medium-term focus and success, or failure, of both Renault and Nissan. The Alliance encompasses shared platforms, some shared use of manufacturing facilities, cross-supply or powertrain parts and common purchasing. An extension to the alliance has brought Mercedes into a number of projects.
Ghosn was the principal architect behind the Alliance which makes close on 11 million vehicles a year, similar the volume of vehicles made by the Volkswagen Group. With cross-shareholdings providing the glue to hold the Alliance together, it was possible to see the Alliance as the creation of a major car company without a full-blown merger. The potential for a merger had evidently exercised the minds of Japanese management, and indeed some Japanese politicians. Ghosn himself claimed that he was not looking for a full merger.
However, he was seemingly not believed, and it has been suggested that Nissan managers looked for ways to take Ghosn out of the company to prevent the merger going ahead – whether the legal case which Ghosn become embroiled in was planned as a means to call an end to the Alliance may well never be known. What is clear is that with Ghosn no longer involved, there is no one left in either company looking to drive companies closer together.
Renault and Nissan will almost certainly now look to reduce their co-operation and integration; and this will be happening in an environment in which their competitors are either merging or increasing cooperation. FCA and PSA are merging, while Ford and VW are collaborating in electric vehicles and shared van and pickup production in Europe and North America. Toyota and Suzuki are co-operating in small and medium cars and SUVs, in India, and in C-segment estate production in the UK for Europe.
By contrast, having led the industry in terms of finding new and innovative ways to collaborate and share costs, Renault and Nissan are likely to unwind their Alliance. The companies failed, it should be said, to exploit their first-mover advantages in the electric vehicle markets – having launched the Renault Zoe and Nissan Leaf (the latter with a degree of worldwide success), neither company has followed up with a wider range of EVs, although such vehicles will begin to appear in the next year or so.
However, they have lost ground compared to Volkswagen and, to a lesser extent, PSA; both of these companies will soon have a wide range of EVs on sale, giving them a lead over Renault and Nissan. It may well be that the failure by either Renault or Nissan to build a leading presence in EVs – despite having been a first mover in the market – may ultimately come to be seen as the real industrial reason behind the current stalling and expected further decline in the scope and scale of the Alliance.