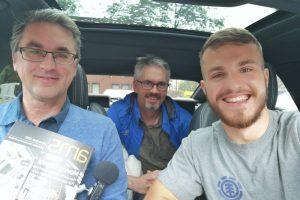 The very first AMS podcast rolls off the assembly line and the team discuss two giants of automotive manufacturing, Toyota and Ford.
AMS editor Nick Holt talks about his visit to Toyota's Valenciennes facility in France, a plant undergoing a dual transformation – upgrading lines for the new TNGA platform plus shifting its focus from diesel variants to hybrid electric models.
Turkey was the topic for AMS assistant editor Michael Nash, who fills us in on his trip to the Transit, Custom and Courier van production at the three sites that make up Ford Otosan.
Recorded from the comfort of a Castle Bromwich-built Jaguar XE R Sport, Episode 1 is produced and presented by the AMS editorial team - Nick Holt, Gareth Price and Michael Nash.