Join this livestream on how vehicle manufacturers and suppliers are fast-tracking energy reduction, circular economy and greener materials to save costs and achieve decarbonisation goals, featuring experts from OEMs, SSAB and more. Thursday October 6 at 9.30 EST / 14.30 BST / 15.30 CEST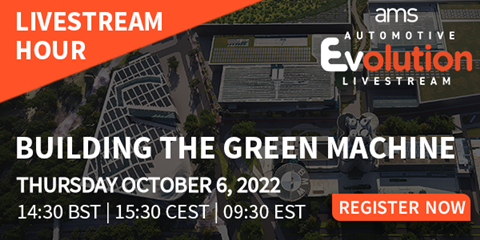 Decarbonising automotive manufacturing and supply chains is part of the long-term strategy of carmakers and suppliers, from improving efficiency, changing material mixes and body structures to implementing more renewable energy sources. However, rising energy costs have put the urgency of sustainable manufacturing into sharp focus: reducing waste and emissions will for OEMs in many regions be a matter of competitive advantage if not survival.
In the latest AMS Automotive Evolution Livestream, production leaders and experts from vehicle manufacturers, suppliers and steel producers will discuss how they are transitioning plants and value chains to be low carbon, circular and sustainable. It will feature the strategies from decision makers in production and supply chain, including how they are responding to spiking energy costs in manufacturing, and what the ramp up of electric vehicle and batteries will mean for sustainable production.
With the energy intensity around materials such as steel and aluminium, the livestream will also feature insights from steel producer SSAB on sustainable production and sourcing processes, as well as how it can help to create more lightweight, high efficiency material mixes and body-in-white.
To achieve sustainable production, OEMs and suppliers will in many cases need to redefine processes and technology – to build the green machine that will build green components, batteries and vehicles.
Learn more about how the industry is doing this in our exclusive livestream, including:
Reducing energy and emissions through efficiency in production processes and equipment
Increasing renewable energy sources for plants and across the value chain
How to ensure EV battery and materials production is sustainable
Implementing circular loops and recycling
Speakers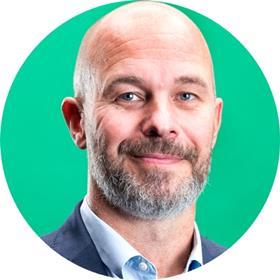 Jonas Adolfsson
Business Development, Project Mobility Docol
SSAB
Jonas Adolfsson is part of the business development for SSAB, harnessing his technical expertise to create strategies to build SSAB's client base and deliver on the business's objectives. Jonas's 25 years in the mobility industry include working with a global OEM and in the aluminium industry. He has been deeply immersed in multiple design projects to develop sustainable solutions.
With his extensive experience in body-in-white, structural designs and sustainability, Jonas has a comprehensive understanding of the needs of mobility designers and forming engineers at OEMs and Tier 1 suppliers, while balancing the industry move to decarbonise.
Host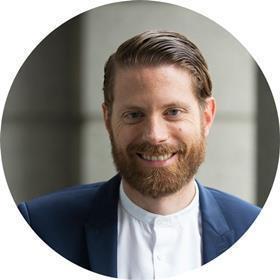 Christopher Ludwig
Editor-in-Chief
Automotive Manufacturing Solutions, Ultima Media
Christopher Ludwig is responsible for content and editorial strategy across Ultima Media's global automotive media platforms, including Automotive Manufacturing Solutions, Automotive Logistics, Car Design News and its business intelligence unit, Automotive from Ultima Media. He's covered the automotive industry, manufacturing and supply chain for 15 years and has nearly 20 years' experience in the media and publishing business. He has an MSc from the London School of Economics and Political Science.
Register below to attend this livestream
Sponsor

Smarter steels for people and planet: Ensuring steel continues to be the world's most used and versatile material is what drives us every day. With approximately 168,000 employees, we are more than just a company, we are a community. We are driven by an entrepreneurial spirit and a passion for excellence, never accepting that the limits of our material have been reached. We will continue to push boundaries, whether developing technologies to reduce the carbon footprint of steel, transforming the built environment with our new construction solutions, 3D printing automotive parts using steel powders or, through the adoption of artificial intelligence and advanced automation across our operations. This is what it takes to be the steel company of the future. Since ArcelorMittal company was founded, we have aimed to align all our activity against three values: sustainability, quality and leadership. Each of these values stands on a foundation of health and safety.
https://www.ssab.com/en/brands-and-products/docol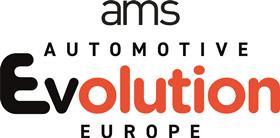 AMS will bring together key industry figures in maufacturing across Europe at its Dec. 7 Automotive Evolution Europe Summit in Munich, including from Audi, BMW, Polestar, CATL Europe and others, to discuss flexibility and digitalisation in electric vehicle and battery production. Learn more and register to attend!